Executing reports in FIORI Launchpad (FLP) Reporting
This article will walk-through the different ways to execute reports in FIORI Launchpad Reporting.
---
Once you click on a report tile, users will you will see the report's selection criteria screen, which will have the same entry fields as the previous RPT instance and AMS.

For example: ZFM1 – Funding: Funds Center or Fund Report
Enter your selection criteria
Execute the report
Note: The location of the execute button will vary depend on the report. The two options are displayed below.
Execute Option 1 (ZFM1 – Funding: Funds Center or Fund Report)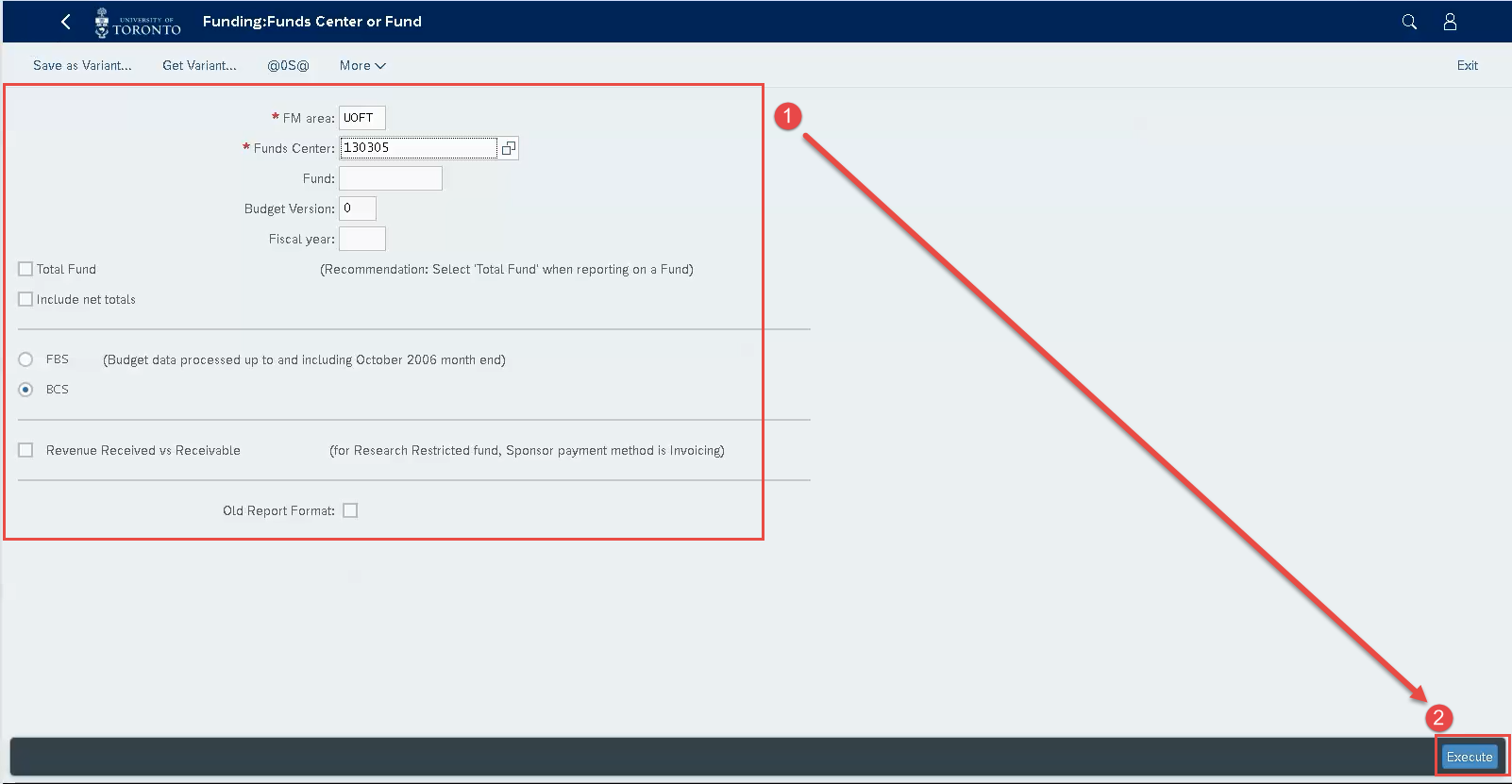 Execute Option 2 (ZFIR079 – FI Postings Line Item Report)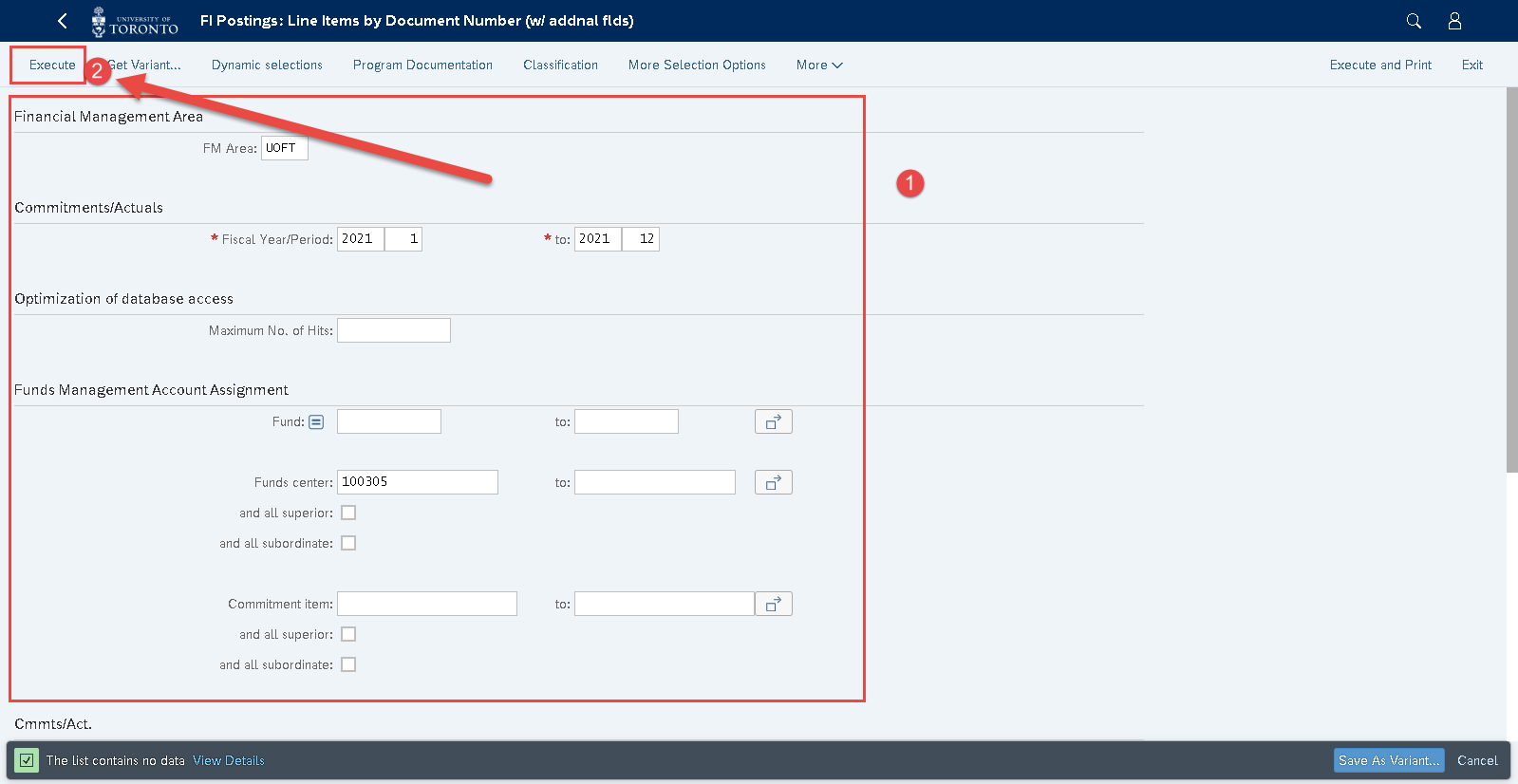 If you have any questions or concerns, please contact your FAST Team representative or
---
Last Updated: January 28, 2021