When filling out the FIS Master Record Requisition form, what do I put in the Reference field?
You may have noticed a Reference field in the Administrative data section of all Create Master Record requisition forms.  This field assists the FAST Team with the creation of a master record by referencing an existing account # having similar properties to the new one including person responsible, cost center group and address.   Although the Reference field is optional, its use may expedite your request, as well as improve the accuracy and consistency of the information contained in the master record being created.
For example, using a Reference CC (see image below) that has already been assigned to the Cost Center Group where the new CC will be added, will automatically populate the CC Group from the referenced Cost Center record.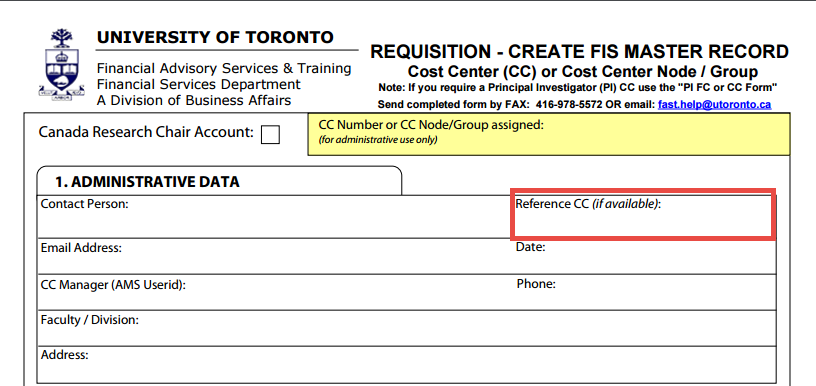 ---
Learn More:
---
Last Updated: December 13, 2017