Display a list of Purchase Orders with outstanding goods receipts (goods still be delivered) or invoice receipts (invoices to be paid). This list is to be reviewed to determine if the purchase order item(s) should remain active or if it should be cancelled/finalized.
Note: Please see reference guide for the report below.

Menu Path: Logistics > Materials management > Purchasing > Purchase Order > Display (ME23N)
To Display a PO other than the Default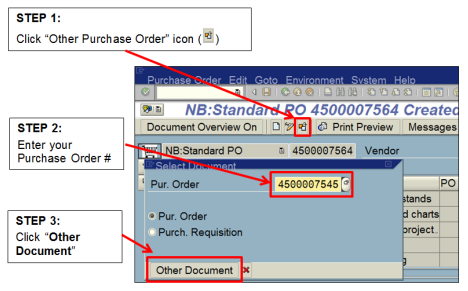 Once the relevant Purchase Order is displayed, ensure the "Item details" section is open in order to locate and select the "Purchase Order History" tab.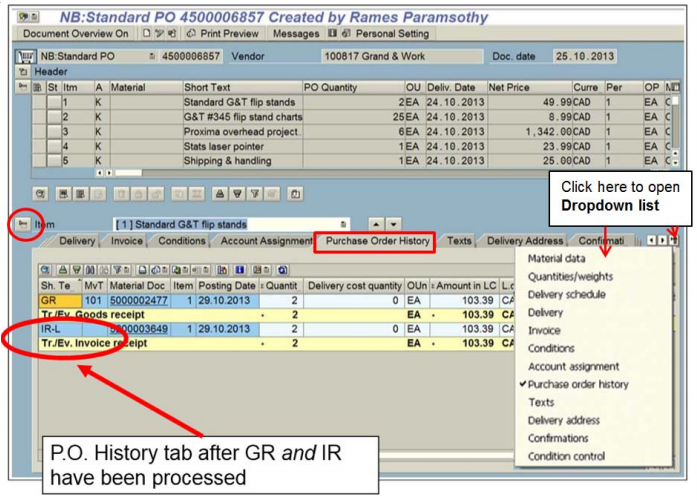 If the Purchase Order History tab is not available, there has been no activity for this line item and all items are outstanding. If the tab is available, there has been activity on the item in the line. The Purchase Order tab enables you can determine what has been received, paid for, and what is still outstanding.
Reminder, PO item details are displayed, one item at a time, you will need to review each line item separately. Use the scroll buttons
 to rotate through the line items or the drop down to select the line you wish to review.
Possible Action: Cancel outstanding balance of PO if remaining items are no longer required.