How do I change my default document type to a Workflow PO (WNB)?
If you are responsible for the creation of Purchase Orders at St. George Campus, effective August 1st, you should be using the new PO Workflow document type WNB: Standard WF PO.  To simplify processing, it is strongly recommended that you change your personal settings to default to the WNB: Standard WF PO:
On the Create Purchase Order screen, click on Personal Setting.
Click on the Default values tab, the select WNB: Standard WF PO from the Document Type (If the Document Type field is not available for selection, click on the "More fields" button to make it available.)
Click the Save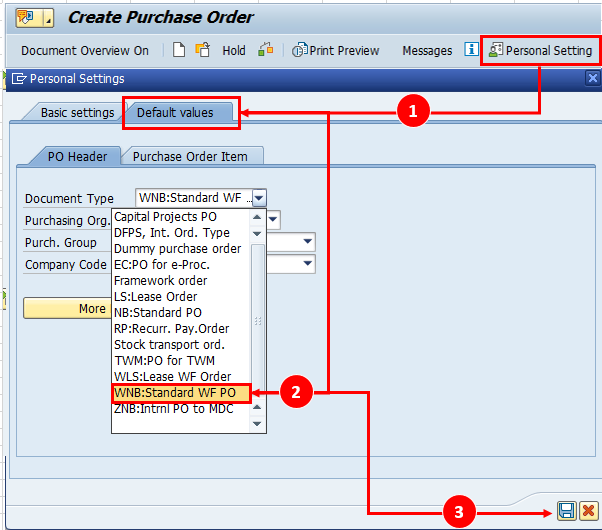 Note: You can use the WNB document type for all POs, regardless of dollar value.
For general PO related questions contact your FAST team rep and for PO workflow related questions contact .
---
Learn More: