How do I Locate my Purchasing Group?
When creating a Purchase Order, one of the fields you will need to complete is your Purchasing Group. If you do not know your Purchasing Group there are two ways to locate it:
---
1. Display a Purchase Order (PO) that was previously created in your department using transaction ME23N (menu path Logistics > Materials Management >> Purchase Order Display). 
If you do not have a previously created PO number you can run an All Postings: Line Items by Document Number Report (ZFIR079A) for your hierarchy.
To narrow your search to display only PO's, enter 51 in the Value Type field as shown below.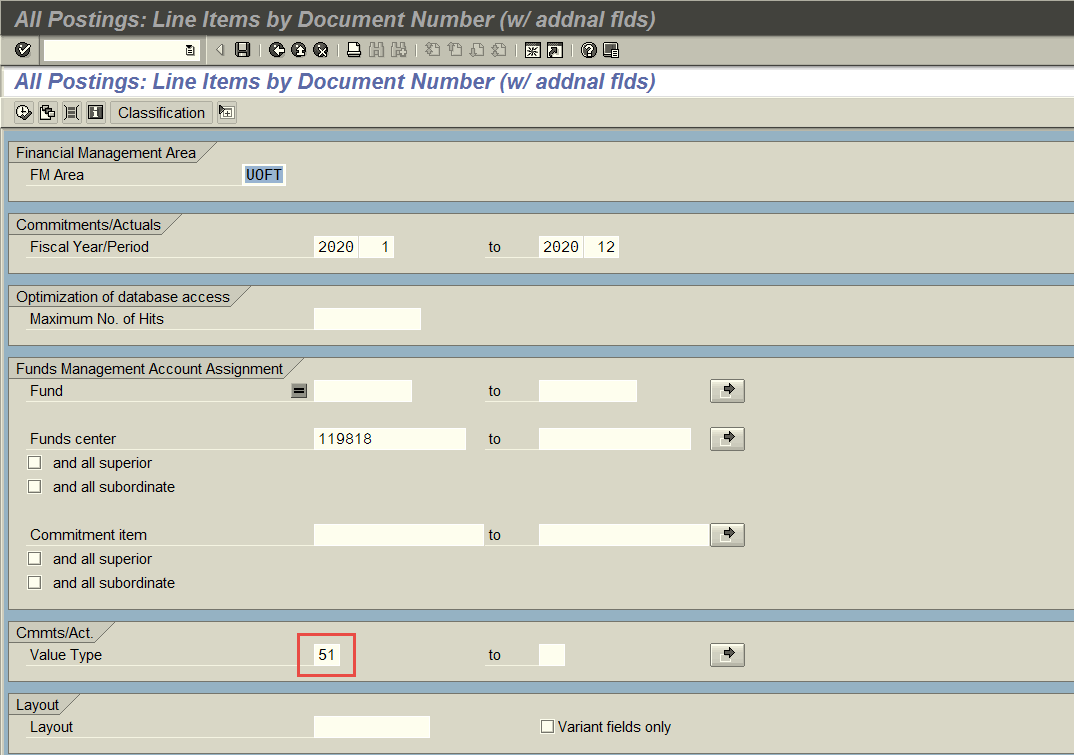 Once the report runs, click on a Purchase Order document number to drill down to the PO display view. In the header section of the PO select the Org. Data tab which includes the purchasing group field.

---
2. An alternate way to identify the Purchasing Group is to locate using the matchcode function in the Purch. Group field when creating a Purchase Order. 
First populate the vendor field and then go to the Org. Data tab as illustrated in the above screenshot. Click in the Purch. Group field and use the matchcode button to locate the purchasing group.  You can either use the search buttons or scroll through the list.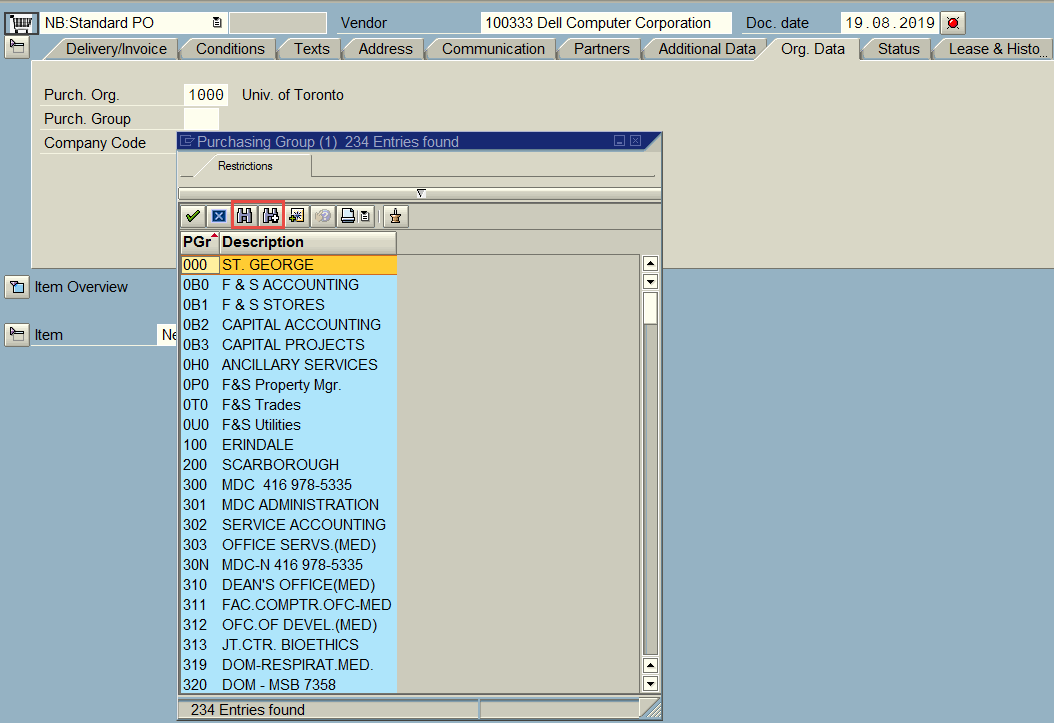 Still not finding your purchasing group?  Contact your FAST Faculty Representative for assistance.
---
Learn More:
---
Last Updated: June 18, 2020