Reconciling October 2020 Month End (SAP Upgrade) – How do I reconcile my Funding:FC or Fund report (ZFM1 or ZFTR111) to my month end Monthly Statement of Account (ZFTR106) balances for a single FC or FC/Fund?
This example will demonstrate how to identify and reconcile the variance using the following 2 reports:
The ZFTR106 report is a Funds Management (FM) report which provides a static, month end view of the balances and activity of your FM account(s) (i.e. Funds Center (FC) or FC/Fund (FUND).
The ZFM1 and/or the ZFTR111 report(s) provide the "up to the minute" view of the balances and activity of your FM account(s).
The difference between the 2 reports is the "as at" view of the balances and activity details of the information contained in the reports.
---
STEP 1:  Run the ZFTR106 – Month-End Statement of Account report and note the balances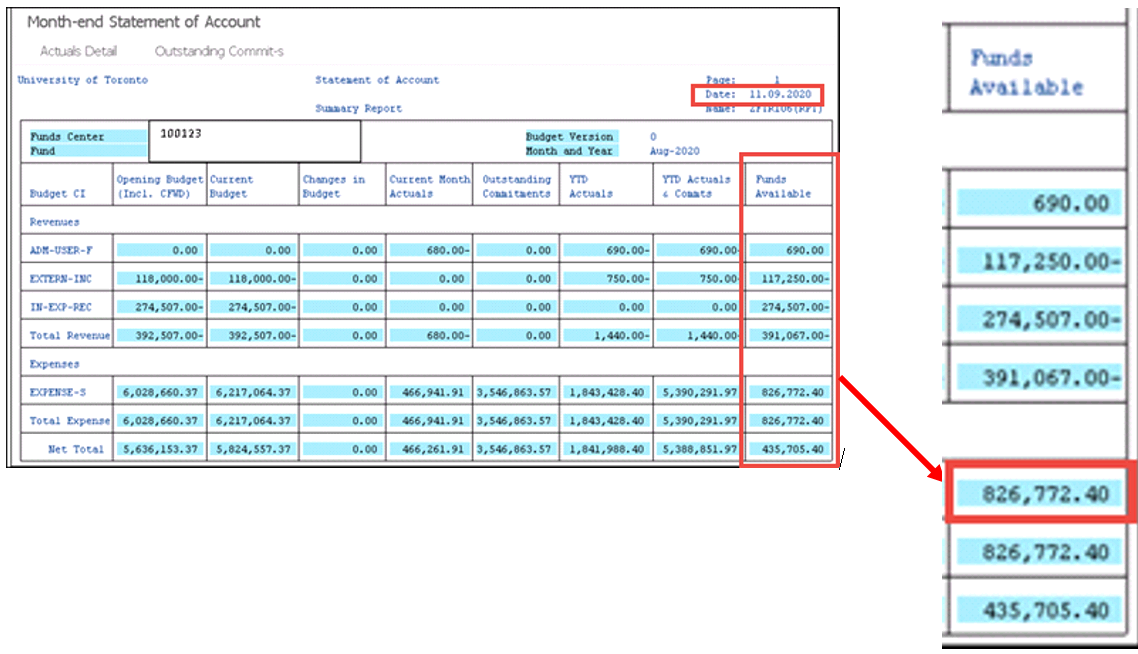 ---
STEP 2 – Run the ZFTR111 OR ZFM1 Report
Note that both reports were run on the same day, however, the ZFTR106 report reflects balances as at month end (e.g., October 31, 2020) and the ZFM1/ZFTR111 report reflects balances up to the moment the report was run.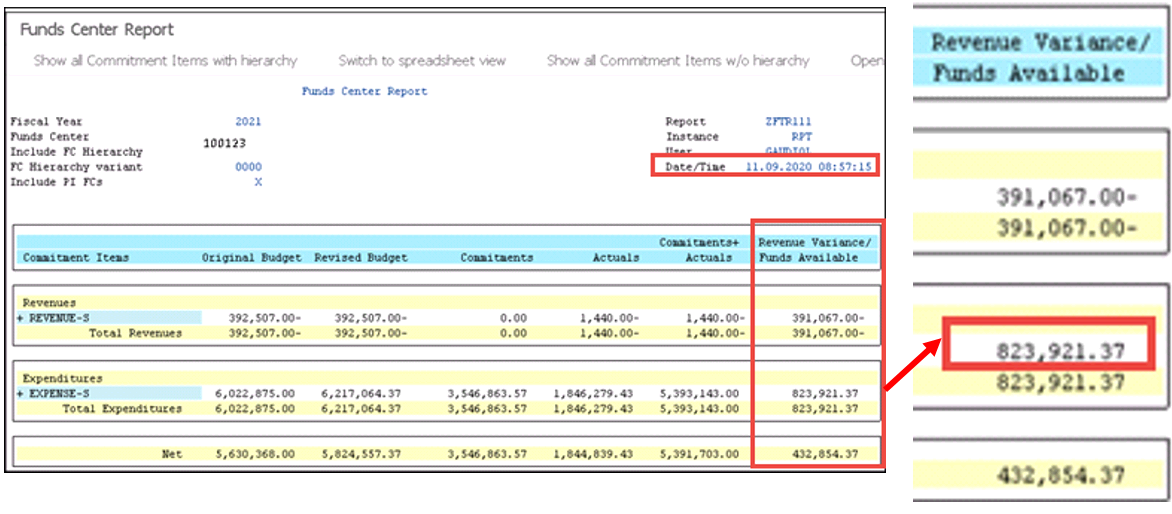 After comparing both reports, note that the Funds Available totals differ by $2,851.03 ($826,772.40 – $823,921.37).
---
STEP 3 – Run the ZFIR079A All Postings Line Item Report to locate the source of the difference.
Run the ZFIR079A* report using variant =

for Period=6 to locate the postings not included in the ZFTR106 report (i.e., $2,851.03).
To learn more about how to retrieve selection screen variants in FIS reports take a look at our Knowledge Centre simulation.

If you have any questions or concerns, please contact your FAST Team representative or email
---
Learn More:
---
Last Updated: September 30, 2020