How do I recover/reallocate carbon offset fees between Funds Centers?
As part of the Air Travel Emissions Mitigations Initiative (ATEMI), departments will be charged a carbon offset fee on a monthly basis for all university-funded air travel (i.e. posted to a Funds Center without a Fund).
In situations where carbon offset fees need to be re-allocated to a different Funds Center, departments will need to enter the # of km flown roundtrip and flight class (i.e. Economy or Above-Economy) in the Journal Entry.
Once the Journal Entry is posted, the carbon offset fee will be credited back into departmental accounts when the next monthly charge is posted by the Sustainability Office.
In the Journal Entry, once the line items are entered:
Double-click the G/L account for the debit line.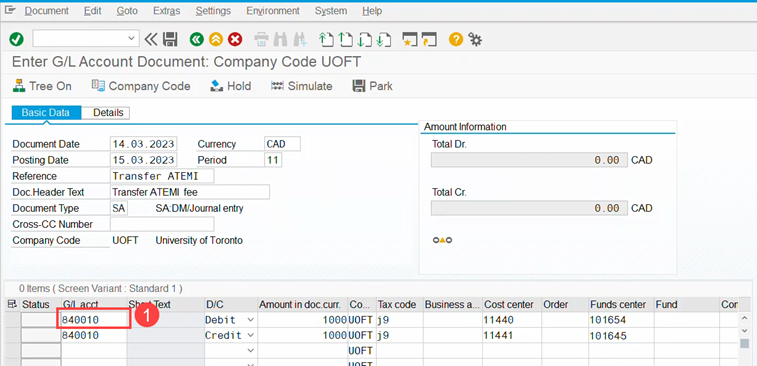 2. Enter the total # of km flown roundtrip and unit of measurement.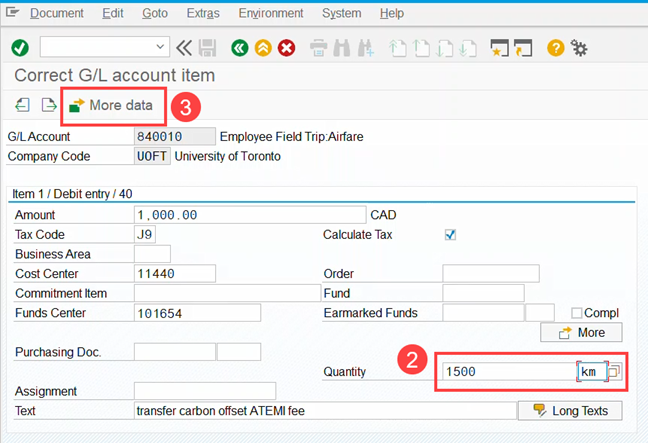 3. Click the More data
4. Enter the flight class (ECONOMY or ABOVE-ECONOMY) in the Reference Key 3.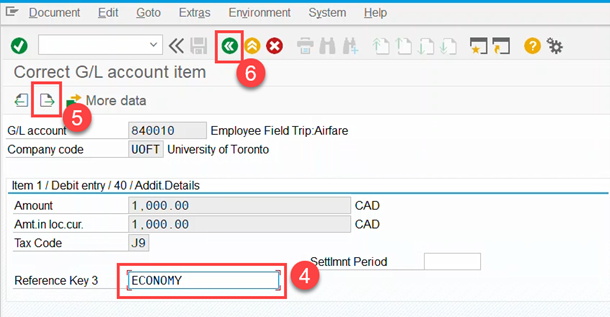 5. Click Next item and repeat STEPS 2 – 4 for the next line(s), if applicable.
6. Once all the lines are complete, click the green back arrow () to return to the main screen and post the Journal Entry.
If you have any questions please contact your FAST Team representative.
---
Learn More:
---
Last Updated: March 23, 2023