How to Access Reference Guides and Simulations in FIS
FIS reference guides and simulations can be accessed directly from the system.
To access the reference guide or simulation:
In the transaction screen (e.g., FB60), click the Help dropdown
Select UofT Help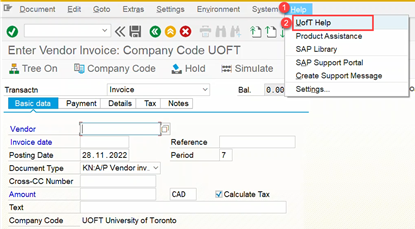 3. You will be redirected to a website with a list of reference guides relevant to the FIS transaction screen. Click the desired reference guide (e.g., Enter Invoice – FB60).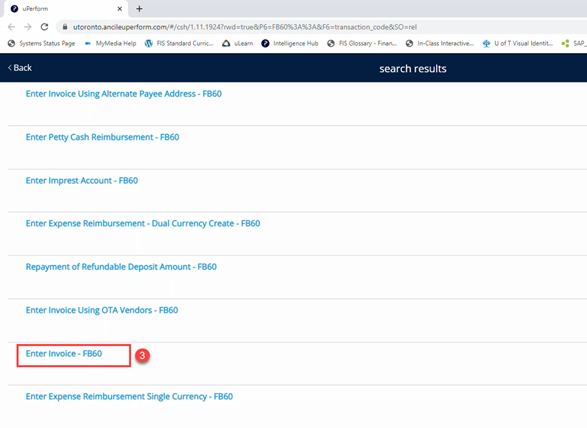 4. The reference guide will appear. You can view the simulation but clicking the link highlighted below: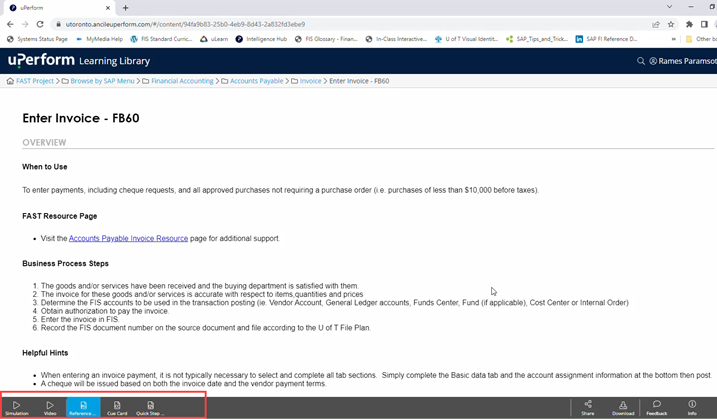 To learn more about how to locate FAST/FIS documentation, please see this video.
---
Last Updated: November 30, 2022