How to Create an ERDD Claim for Others on the Web Application
Financial administrators can create and submit expense reimbursements for individuals within their department.  Once you have logged into ESS, click on the Expense Reimbursement tab and then click on the Create New Claim icon.

A pop-up box will appear, prompting you to identify who the claim is for.  Once you select the Others radio button, you will be able to enter the individual's personnel number.
---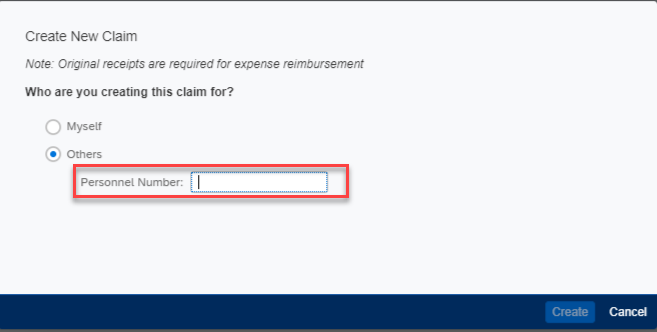 You will then be able to enter a Claim Name, the Claim purpose and verify the claimant's information.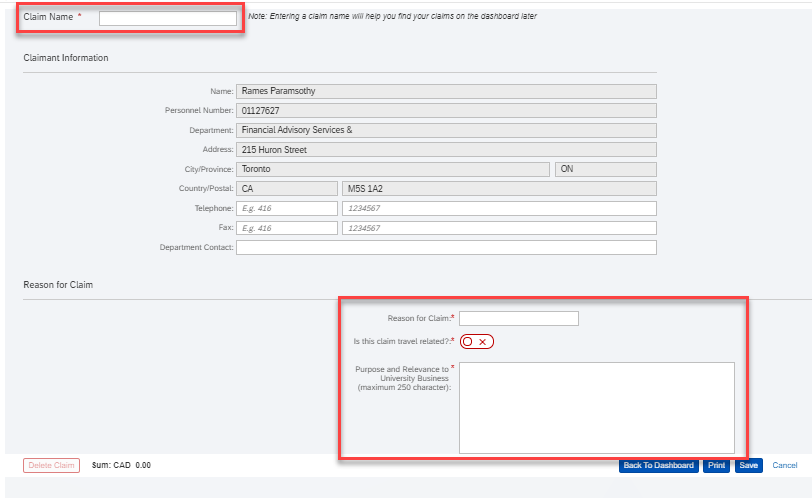 After selecting the Claim Type, you will be able to expand the relevant sections to enter the required information (i.e. amount, G/L, Fund Centre, etc.). All expenses should be entered in Canadian funds.

Once all of the information has been entered, click Save to generate the.
Depending on your access type, you can either click Post to FI after obtain all required documentation and signatures OR provide the Business Officer with the Audit Number.

A notification will be displayed at the top of the page with the Audit Number and the FI Document Number.

If you have any questions or experience any issues, please contact your FAST Team Representative or email .
---
Last Updated: March 19, 2021