How to Customize Line Item Reports in FIORI Launchpad (FLP) Reporting
Do you use the FI Postings or All Postings Report to review your account information?
This article will outline key features including adding/removing columns, filtering and downloading results in FIORI Launchpad Reporting.
---
STEPS:
Log into FIORI Launchpad Reporting, and click the line item report (e.g., ZFIR079 – FI Postings Line Item Report or ZFIR079A – All Postings Line Item Report) on the Home page.

2. Enter the report selection criteria and click Execute.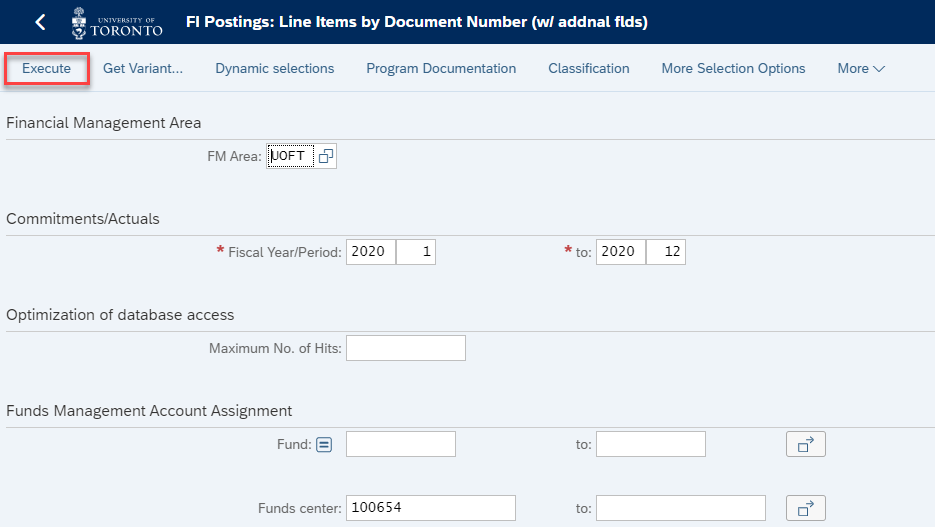 Change Layout
To customize the default report output, use the Change Layout icon to add or remove columns.
Note: For more information, watch the How Create a Custom Line Item Report simulation.

Use the arrows to add or delete fields from the Displayed Columns list (e.g. Fiscal Year) and then select Transfer at the bottom of the screen.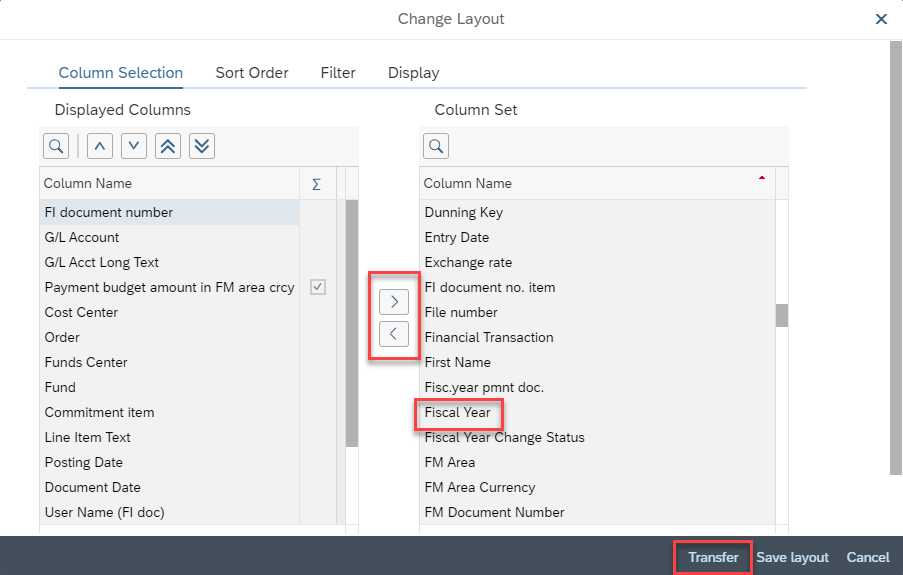 The modified report layout will then be displayed.

Filter Postings
Click the Filter button, to search filter for specific postings within a  column (e.g. the text "Grand & Toy" in the line item text).

Download to Excel
Click the Spreadsheet icon to download the report output.

If you have any questions or concerns, please contact your FAST Team representative or email .
---
Last Updated: January 28, 2021