How to download and upload AMS Favorites
Do you want to share all of your favorite AMS transaction codes with your colleagues? Do you have new staff who would benefit from easily adding your favorites to their menu instead of individually adding them?
Here is how you can quickly and easily download or upload dozens of favorites to your SAP menu. Once downloaded, you can send the file to others who can upload it so that their favorites folder mirrors yours.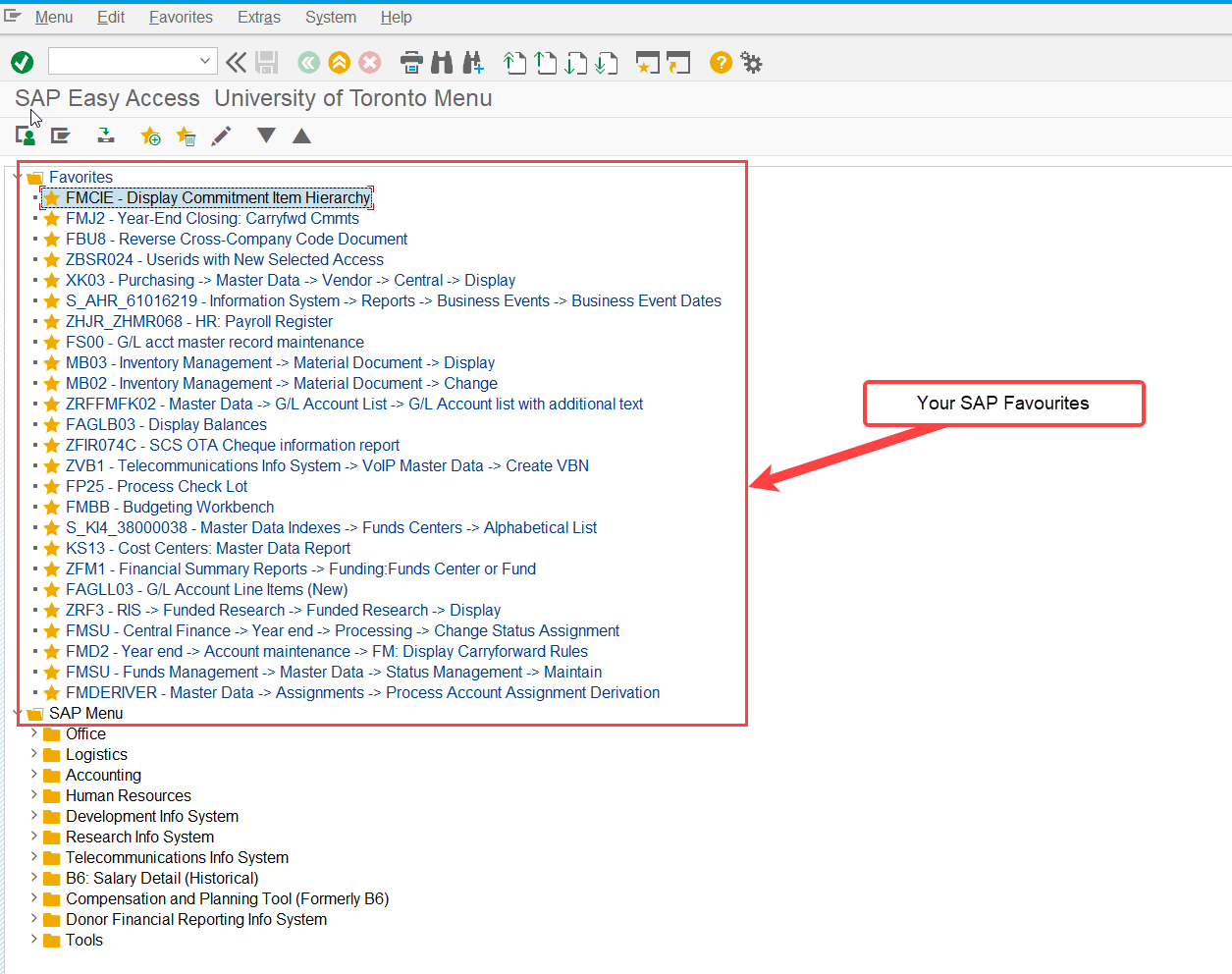 To download the Favorites to a file onto your computer, or upload the file go Favorites >> Download to PC / Upload from PC.
Steps:
Download the Favorites from AMS to your computer.
Send the file to another AMS user.
The other user will log into AMS and go to Favorites in the menu >> Upload from PC.
Double-click the file
In the Upload Favorites pop-up, click Insert or Amend. You will not lose any existing favorites.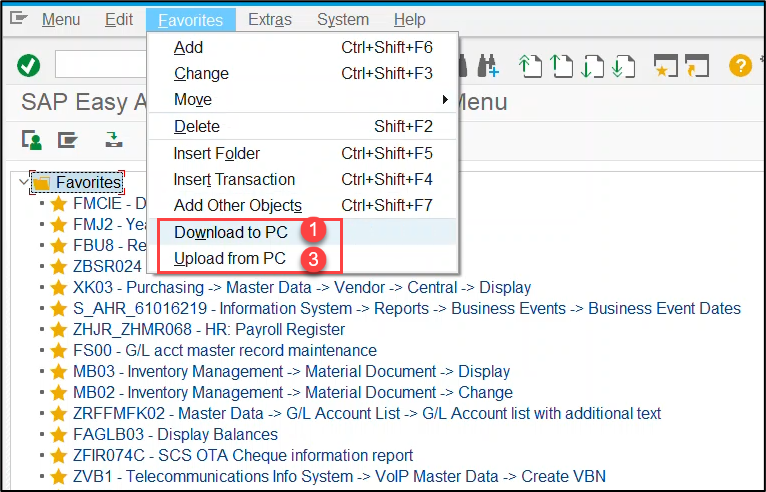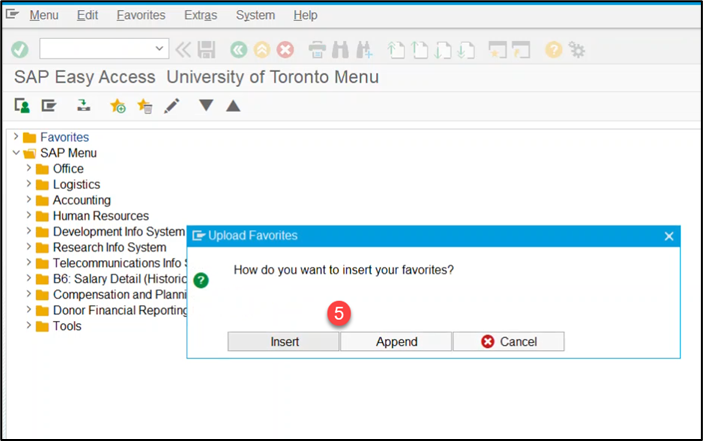 ---
Learn More:
---
Last Updated: May 31, 2023