How to Edit/Change Text Information in a Posted Goods Receipt
Goods Receipts (GR) are processed in the Administrative Management System (AMS) as an acknowledgement that the university has accepted goods/services delivered/rendered related to a Purchase Order (PO).
When a Goods Receipt is processed, it typically results in two document numbers (50XXXXXXXX); an Accounting document and Material document.
Note: Watch this simulation to learn how to locate both the Accounting and Material document numbers.
If someone needs to update the text entered in a Goods Receipt, such as line-item text, Delivery Note (i.e. Reference field), HeaderText or Assignment you are only able to update the Accounting document using the FB02 – Document Change function.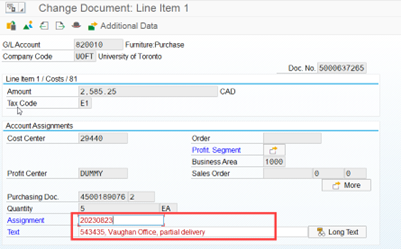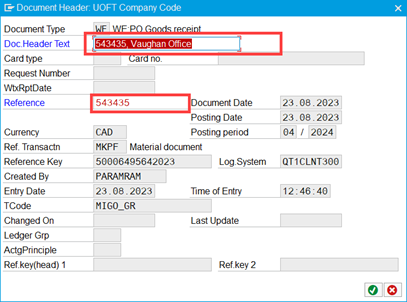 If you have any questions, please contact your FAST Team representative.
---
Learn More:
---
Last Updated: September 13, 2023