How to Locate Saved Layouts in FIORI Launchpad (FLP) Reporting
Have you created and saved an FI Postings Report Layout? This article will outline how to locate and apply your saved layout in FIORI Launchpad Reporting.
---
STEPS:
Log into FIORI Launchpad Reporting, and click the line item report tile (e.g., ZFIR079 – FI Postings Line Item Report or ZFIR079A – All Postings Line Item Report) on the home page.

2.Enter the report selection criteria and click Execute.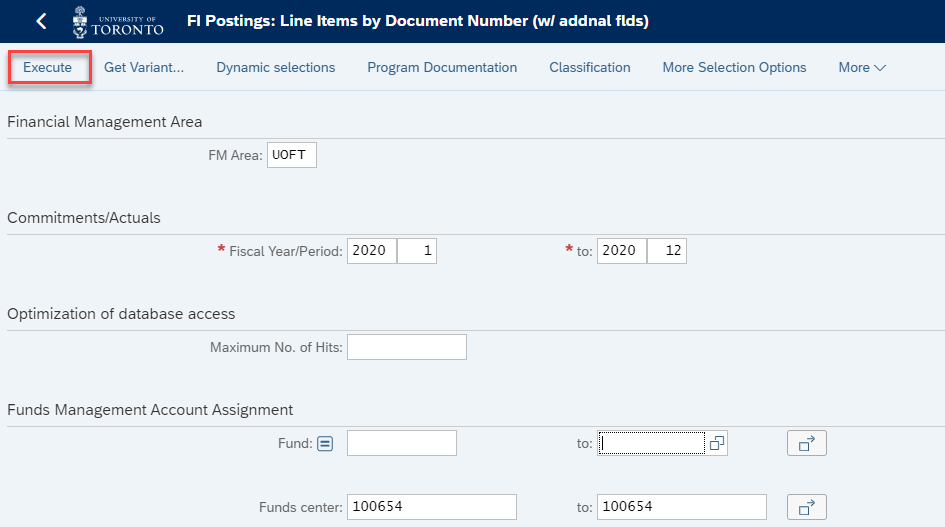 3. Click the Select Layout (

) icon.

4. Click Layout setting drop-down, and select User-Specific. This will ensure that only layouts that you have created will be displayed.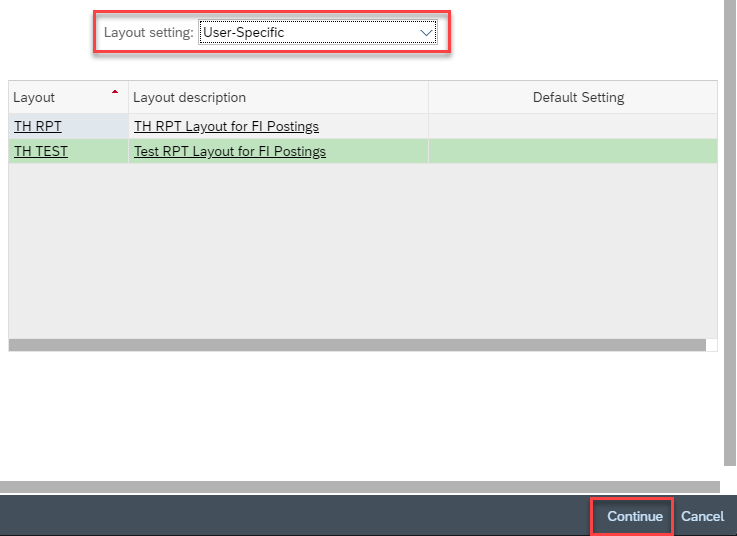 5. Select the desired layout.
6. Click Continue to apply the layout settings.
If you have any questions or concerns, please contact your FAST Team representative or email .
---
Last Updated: January 28, 2021