How to Stop FIS Reports that are Not Loading
Have you ever attempted to run a report in FIS and found that it was taking too long?
Does the cursor wheel (

) keep spinning with no end in sight, or are you dreading the ominous ABAP runtime Error screen?
If an FIS report is taking too long to generate, click Stop Transaction as shown below to return to the main menu.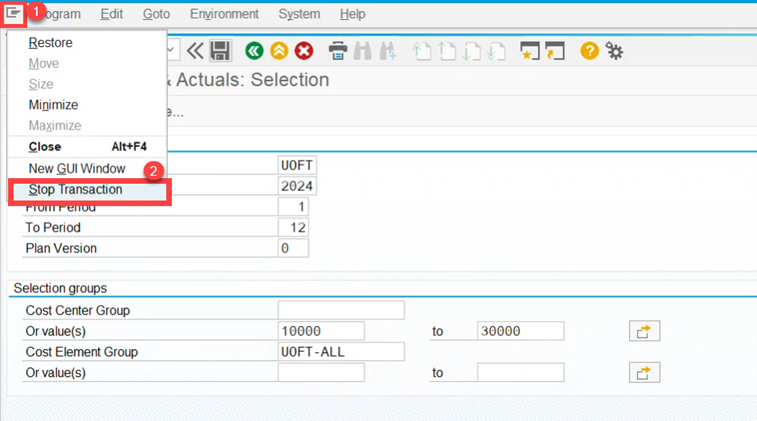 ---
Learn More:
---
Last Updated: July 31, 2023