List of Known Issues in FIORI Launchpad
This article highlights a are number of known issues in the FIORI Launchpad (FLP) Reporting application that currently unresolved, but do not impact the end user's ability to use the FLP application.
---
Known Issues
1) Report: various
Issue: Many of the fields in the selection criteria field are "centre-aligned" instead of"left-aligned".
This has no impact on report functionality.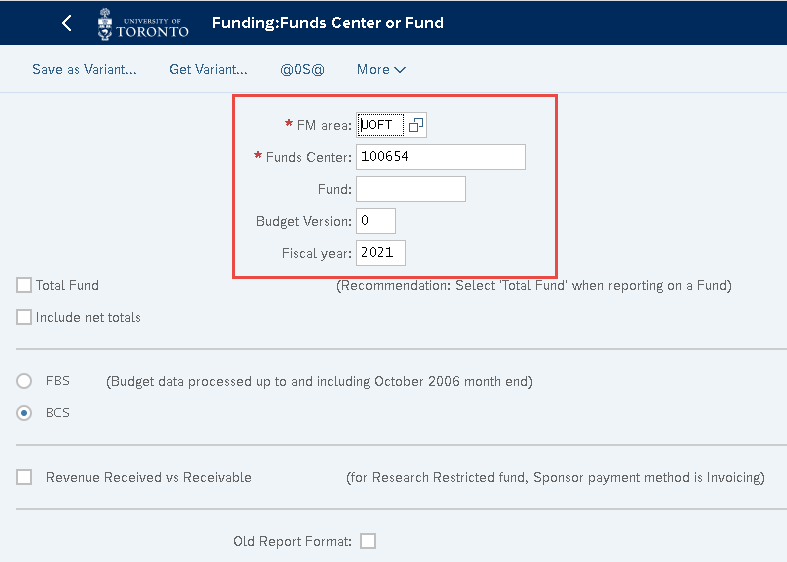 2) Report: ZFTR008 – Total Funding Activity report
Issue:   If Fund Data View is clicked in the selection criteria screen, the pop-up window allows users to select multiple options.
The second option selected is the one that works.
For example (see images below), if the pop-up initially had Total Fund selected, then the user selects Annual, the report will generate in the Annual view of the funds.

---
Last Updated: March 15, 2021