S/4HANA Business Partner – Display Vendor Master Records
After the S/4HANA Migration departments who typically create/maintain customer and vendor accounts will now create a new account called the Business Partner (BP).
Impacted Users: Central departments who create and maintain Customer or Vendor accounts (e.g., Procurement Services, FSD, Telecommunications).
IMPORTANT:  The Business Partner will NOT impact how user process transactions or run reports in FIS, since it will NOT appear or be required in any FIS transaction screens (e.g., FB60 – Invoice, FB50 – G/L Account Postings). It is only relevant for particular central departments who create/maintain them. Divisional staff who process in FIS will continue to use the same accounts (e.g., vendor/customer accounts) as they did prior the S/4HANA Migration.
This article focuses on how these central users can display Business Partners in the S/4HANA system.
---
In S/4HANA, the transactions below will redirect users to the central BP transactions:
Display Vendor: XK03/FK03 – Redirects to S/4HANA 'BP' Transaction Code.
Please note:
All the Vendor business partners will have a prefix of 7000* followed by the existing Vendor account number, so Vendor 513870 in ECC will have a corresponding BP # 7000513870.
This change DOES NOT impact processing transaction like Create Invoice, Create Credit Memo, Create Purchase Order etc. These transactions will continue to use the existing vendor account numbers. The above BP concept change only has an impact on the- create, change and display
As of now, in the BP transaction screen there are many tabs and fields displayed that may not be used going forward. The project team will be working towards deactivating unnecessary tabs and fields (where possible) during the next phases of testing.
To Search and Display a Vendor Account (Business Partner):  T-Code – "FK03/XK03 – Display vendor". FK03 Transaction will redirect to 'BP' Transaction.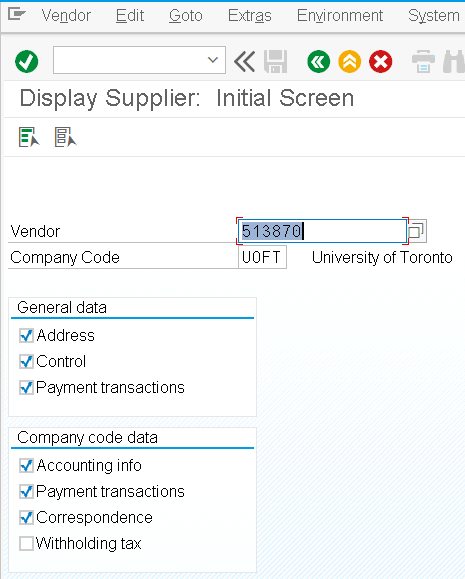 ***Note that all the existing search tabs will be available in S/4HANA as well.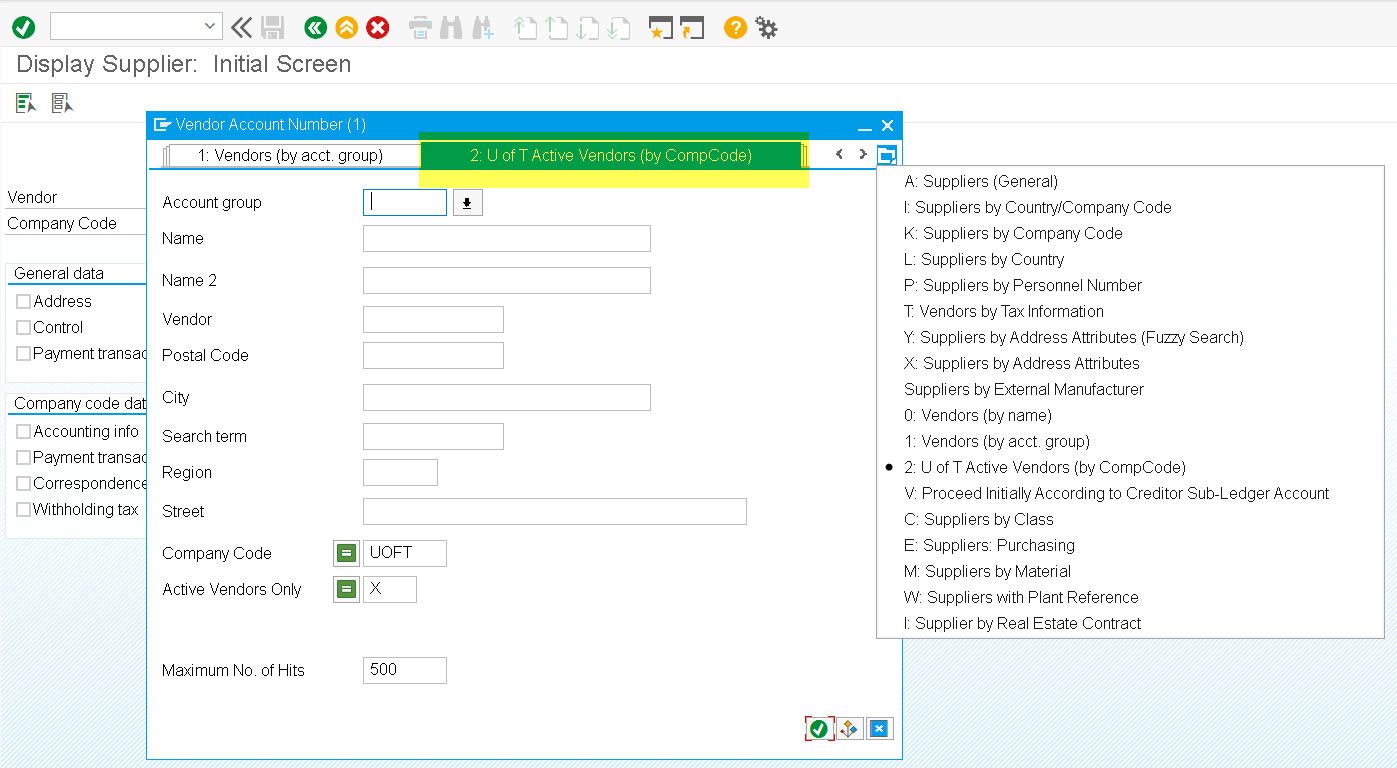 Business Partner Screens– ECC Vendor Master Record to S/4HANA mapping.




Note: 'Individual Entries' field in ECC has been renamed to 'Payee in Document' in S/4Hana Business Partner.

Note: Personnel number for non-YERD vendors will be moved to the Search Term 2 filed. (To be confirmed).


BP – Vendor Block data screens

---
Last Updated: August 5, 2021