SIMULATION – How to Report on Carried Forward Reserves in the New FY (Operating Funds Centers)
At the start of a new fiscal year, it is best practice to review all commitments that have been carried forward from the prior fiscal year, Purchase Orders, Earmarked Funds (aka. Manual Reserves), and Purchase Requisition to assess whether they are still needed. Reviewing and possibly releasing these commitments may help departments free up funds.
Watch this simulation to learn how to use the ZFIR055 – Open Commitment Carryfoward report to view a list of all carried forward reserves.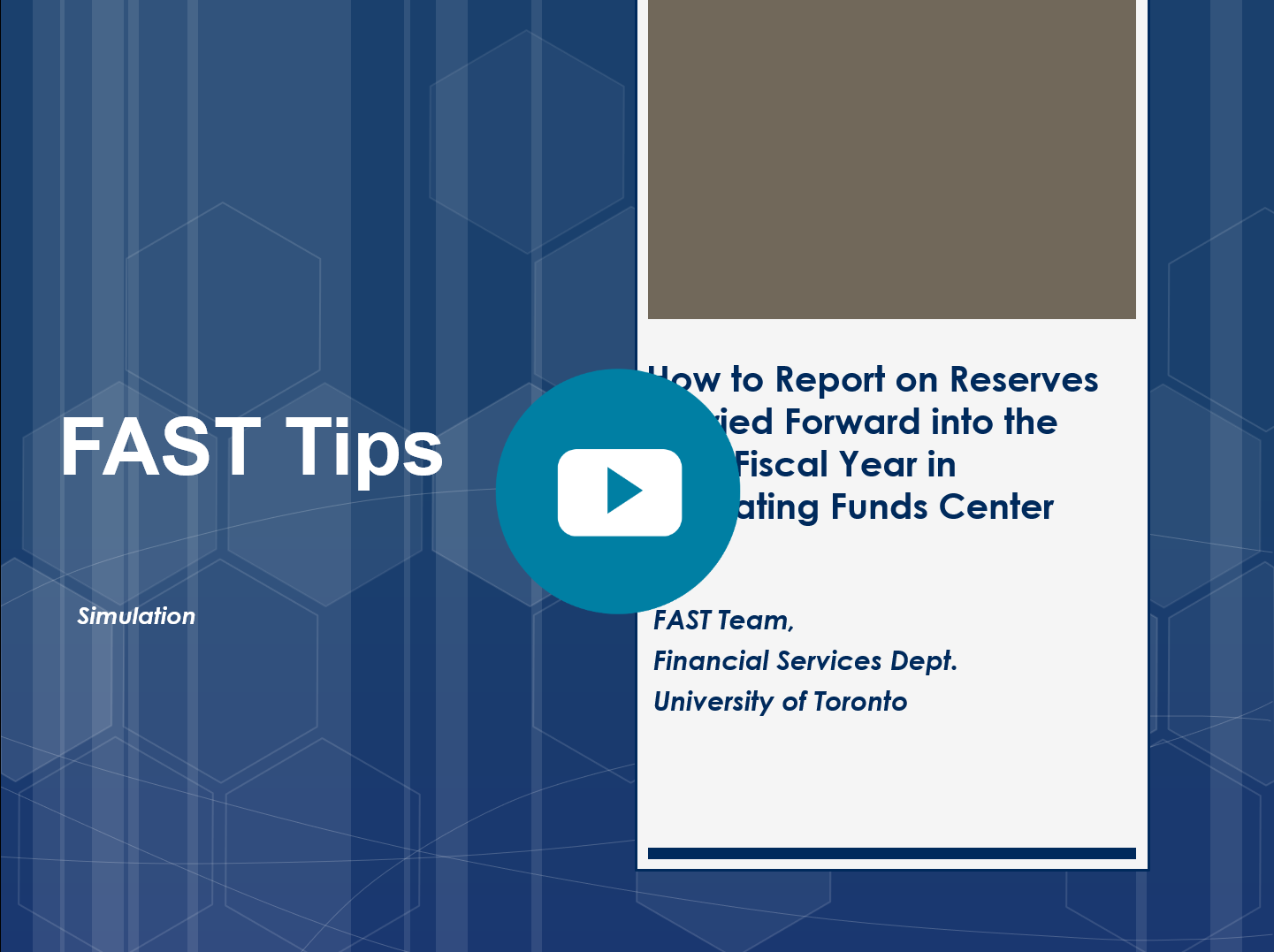 ---
Learn More:
---
Last Updated: May 18, 2023