Budget Movement Reports – Created on vs Document Date on the Selection Criteria Screen
The ZFTR055 – Budget Movement Report for Funds Centers and the ZFTR055_FUNDS – Budget Movement Reports for Funds are both used to view budget activity in the respective types of Funds Management (FM) accounts.
In some circumstances, budget transactions such as supplements, transfers or budget removals are entered into FIS in advance of when the budget revision are effective in the Funds Center or Fund.
For example, a budget transfer may have been entered in FIS on April 22nd (i.e. Created on Date), but effective in the new fiscal year on May 1st (Document Date).
To help users filter budget transactions by the appropriate date range, both the Created On and Document Date ranges are now available in the Selection Criteria (i.e. input) screen.
Note: If left blank, by default the report will generate by the Document Date.
Selection Criteria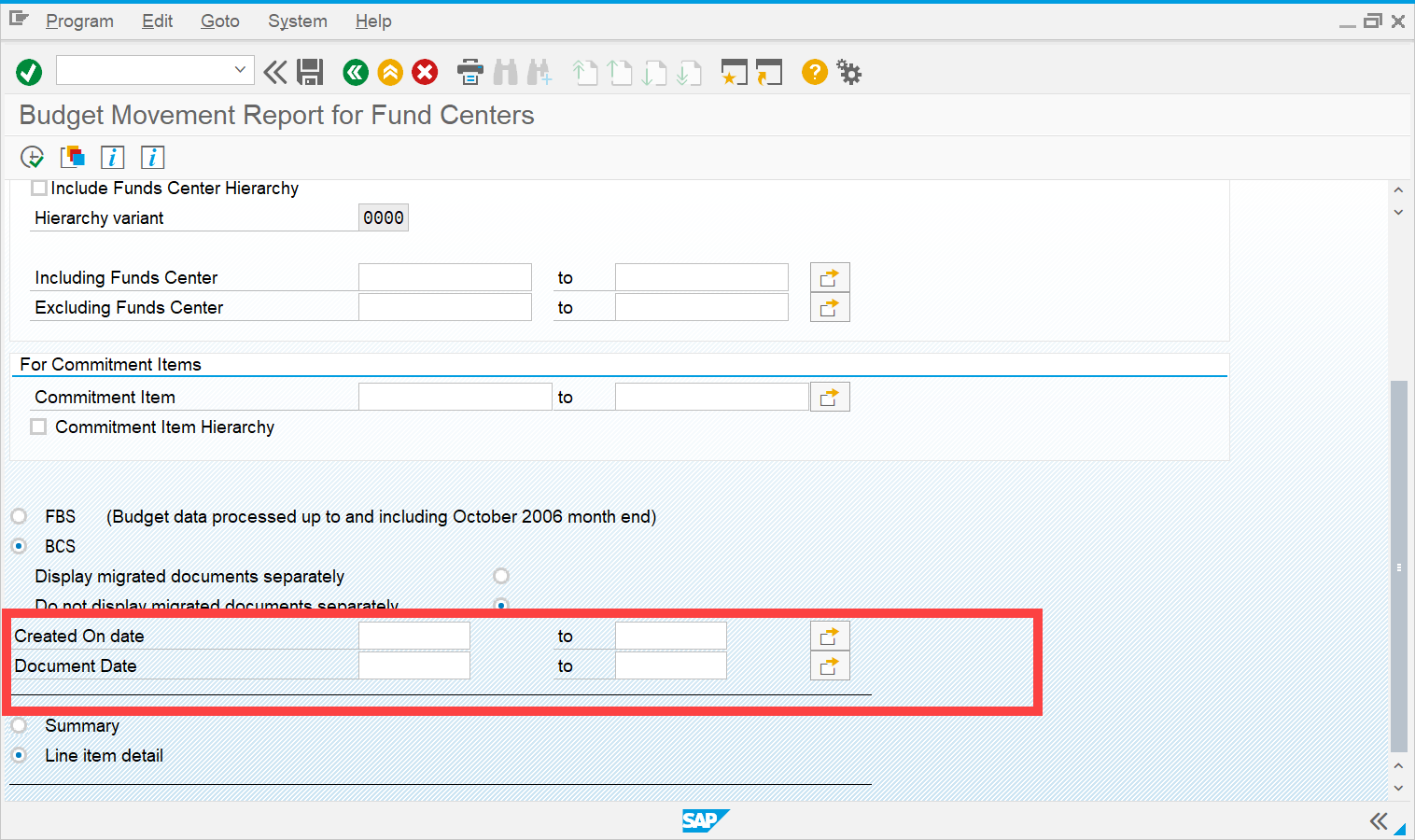 Report Output – Line Item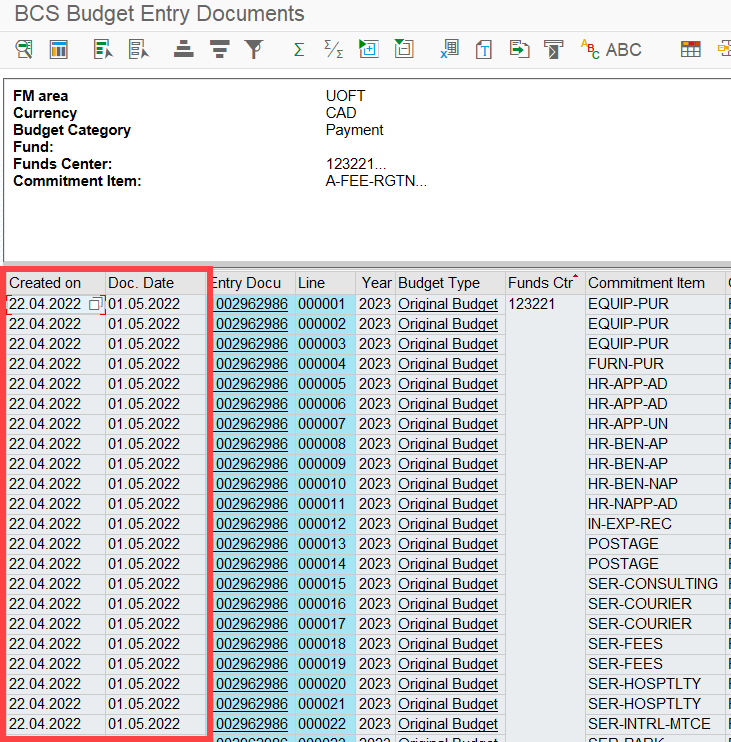 If you have any questions, please contact your FAST Team representative.
---
Learn More:

---
Last Updated: February 28, 2023