Updating Lease Purchase Orders (PO) for the New Fiscal Year
In the beginning of the new fiscal year, it will be time to update the net price for your existing lease orders to ensure reserves are accurately reflected.
Leases often span multiple fiscal years and as a result if we were to update the price in the Lease PO for all years we would reserve (commit) all of the lease payments against the current budget. To avoid setting up these excess reserves and reducing funds availability, future fiscal year lease payments are entered in the Lease PO with a net price of $1.00, as a placeholder for those years. When we enter a new fiscal and would like to reflect the reserve for the current fiscal year the $1.00 amounts need to be updated by Procurement Services.
As of August 1, 2018, departments can update their own WLS: Lease Workflow Orders via ME22N – Change. For LS: Lease Order POs created prior to August 1, 2018, contact Procurement Services () to process the update. In your e-mail please include:
Your Lease PO number
The line item number(s) to be updated
The payment amount to be updated
Not sure which leases still have outstanding invoices?  Simply run the List Displays by PO Number report (ME2N), filter for the 47-series document numbers (those are the lease numbers) and enter your purchasing group. Select RECHNUNG from the drop down menu in the Selection Parameters field to limit the search to leases with outstanding invoice receipts.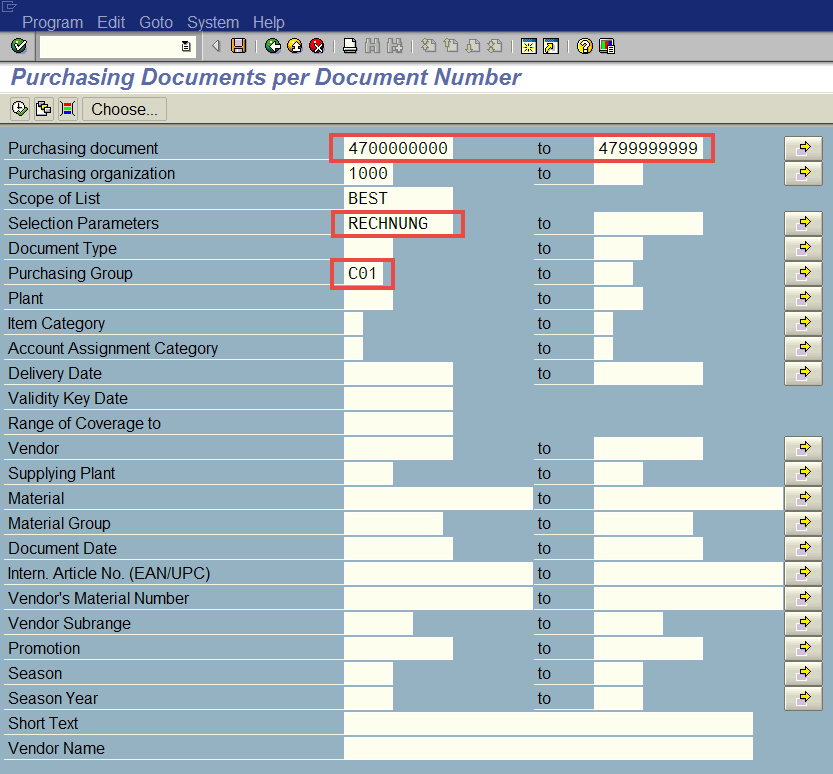 ---
Learn More: