Using the AMS Menu Search to Locate Transaction Screens
When you log into AMS, if you do not have a transaction saved in your favorites, or have access to the reference guide/simulation you can search the menu using keywords.
Steps:
Click the Find (CTRL+F) icon ().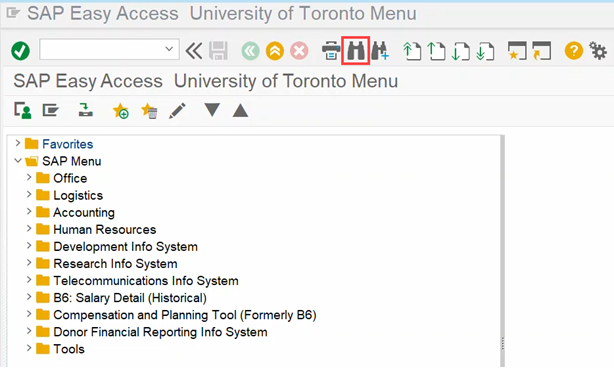 2. Enter partial search text (e.g.,invoice) in the Find field. It will search for this text in both the technical name (i.e. TCode) and the transaction name (i.e. text).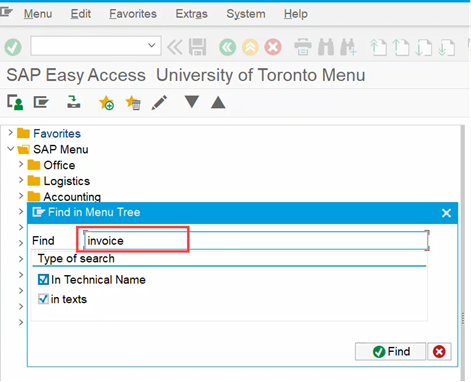 3. Click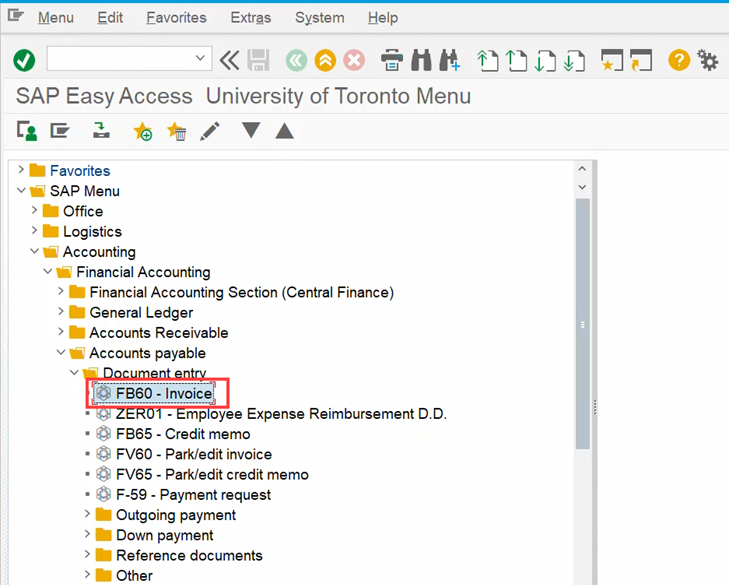 4. If the first transaction is not what you are looking for, click Find Next (CTRL+G) (

) to keep scrolling down through the menu.
Note: If the menu does not show the transaction code (e.g., FB60), take a look at this article to learn how to add/view the TCode to the menu.
---
Learn More:
---
Last Updated: November 30, 2022