When creating a Purchase Order, would you like to copy the account assignments (e.g., Funds Centers, Cost Centers) into all subsequent lines? Just light the matchstick!
In situations where a Purchase Order (PO) is required, and there are multiple line items that are to be recorded/charged against the same account assignments, using the repeat account assignments function in the ME21N – Create Purchase Order transaction screen enables users to save time and keystrokes.
To repeat account assignments, on the first PO line item:
Complete all required fields on the Account Assignments tab within the Item Details section.
click the "Repeat On" (i.e., the "matchstick") icon (). It will change from  to  to indicate it has been activated.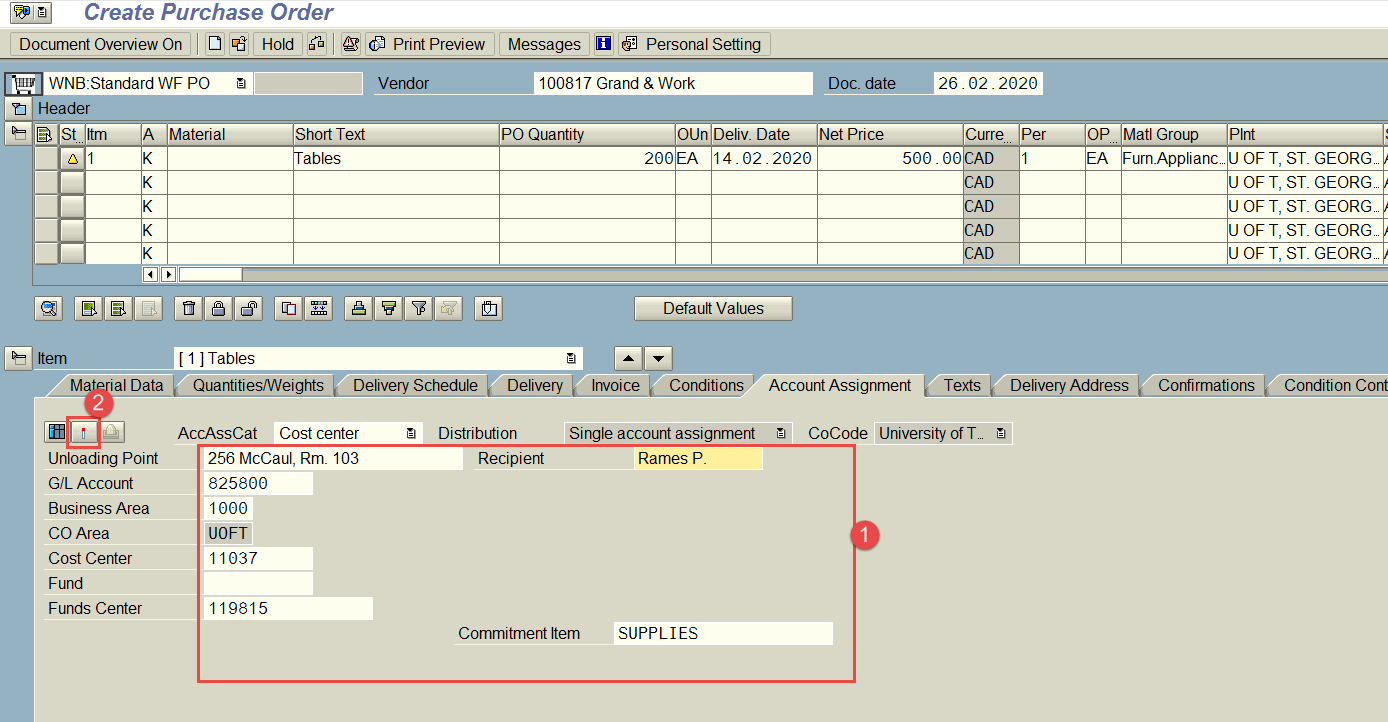 Note: The Repeat function only works if the 
 button is clicked after the tab is completed, and does not work retroactively (e.g.., cannot complete line 1 and 2, then go back to line 1 to activate repeat function).
---
Learn More:
---
Last Updated: June 18, 2020