Adding an 'Alternative Payee' address after an invoice has been processed (but not cleared)
After an invoice has been processed, you can add an Alternative Payee to redirect the cheque to an alternate address as long as the payment has not been cleared.
1. Go the FB02 – Document Change
2. Enter the document number
3. Display the document and double-click the vendor line item (line item 1).

4. From the Change Document: Line-Item Screen select Extras >> Alternative Payee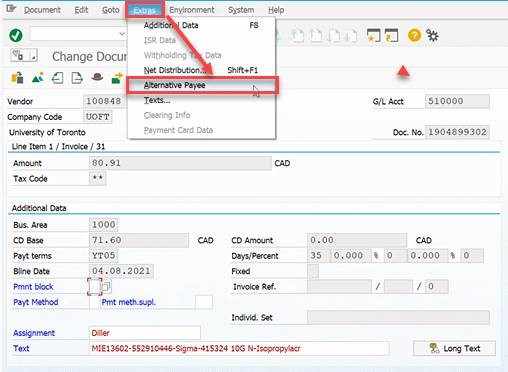 5. Enter the address where payment is to be redirected.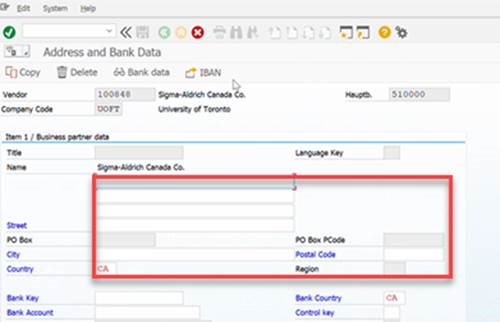 6. Click the green check mark (enter key) and save your changes.
---
Last Updated: September 21, 2021