How do I process an FIS payment for a Scotiabank Visa Travel & Hospitality Card?
In some circumstances, a University department can make payments directly to Scotiabank on behalf of the cardholder through FIS.
NOTE:  Claimants are still required to complete the Expense Report form, submit all required supporting documentation and obtain necessary approvals before payment is processed directly to Scotiabank through the invoice process in FIS.
Standard reimbursement rules apply with respect to approvals (i.e. employee certification and one-up approval). Only items covered in the GTFM can be approved and charged to U of T accounts.
Vendor number 131703 should be used to process the Scotiabank VISA payment through FIS.
The payment terms for Scotiabank are YT00 (due immediately); payment will be processed on the next available cheque run.
Ensure the entire 16-digit Visa account number is entered in the "reference" field (i.e. not just the last 5 digits).
NOTE: Incomplete or incorrect information may delay payment and result in delinquency charges.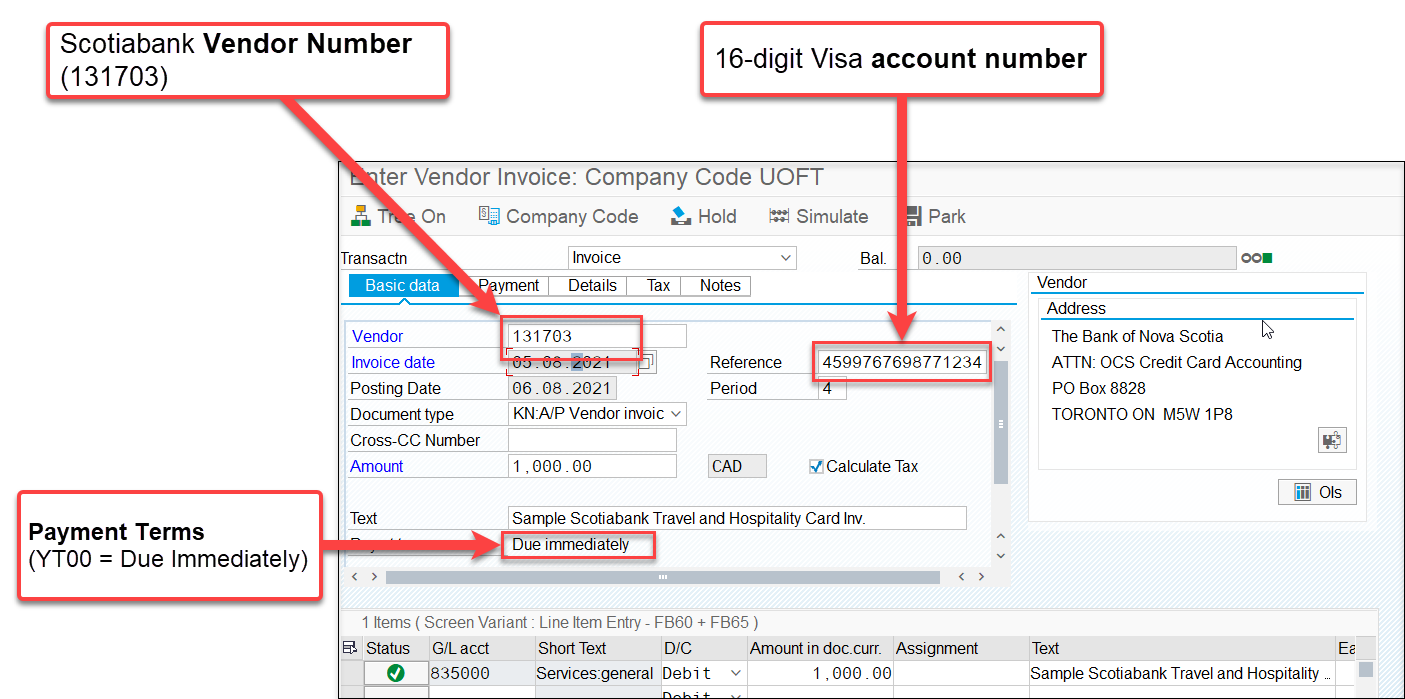 ---
Last Updated: April 17, 2023