How to Locate a Saved Claim by Personnel Number
If a claimant saves an expense claim in the ERDD – Web Application that will be processed by the Business Officer, but they have not provided the audit number, users can now search for claimants by personnel number.
This article will demonstrate how to use the new search feature.
---
Steps:
Click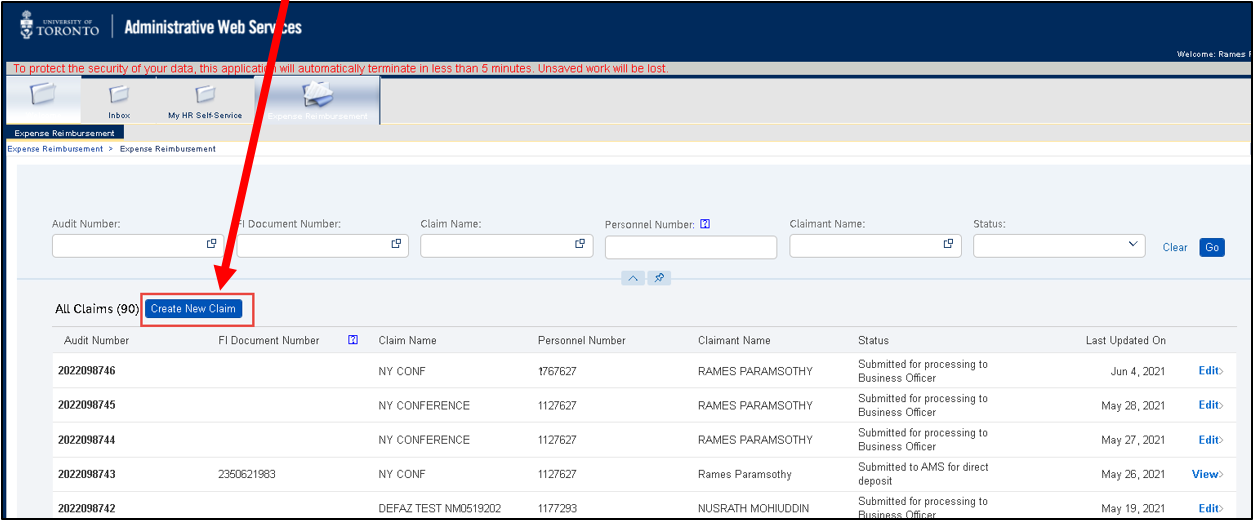 2. Select Others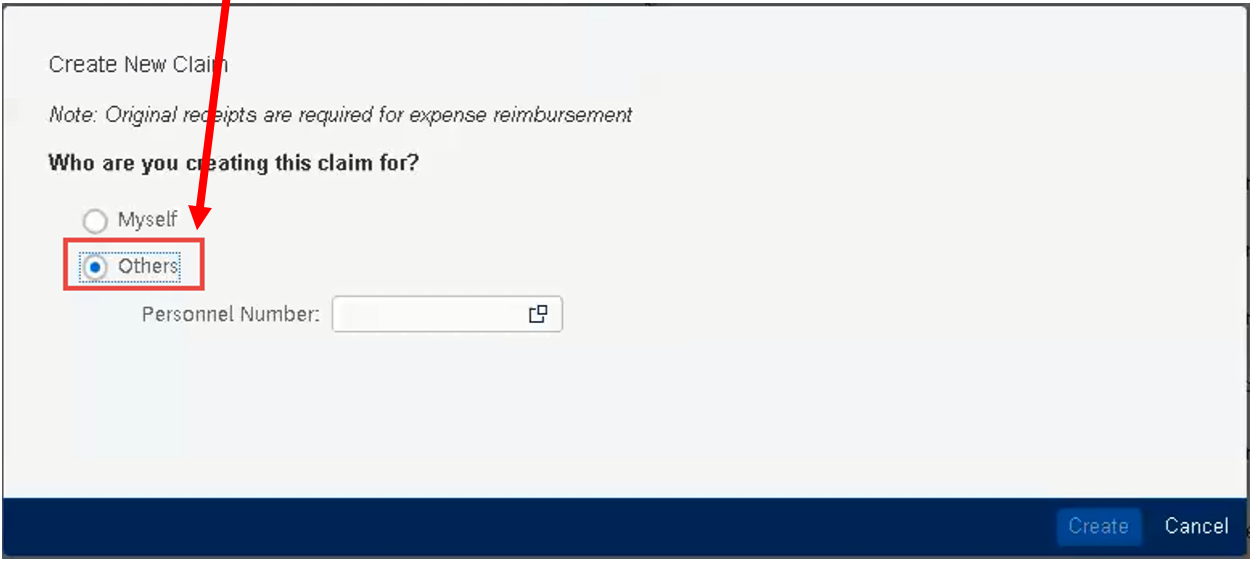 3.  In the Personnel Number field, click the matchcode button (

).
4. Enter the claimant's First or Last name.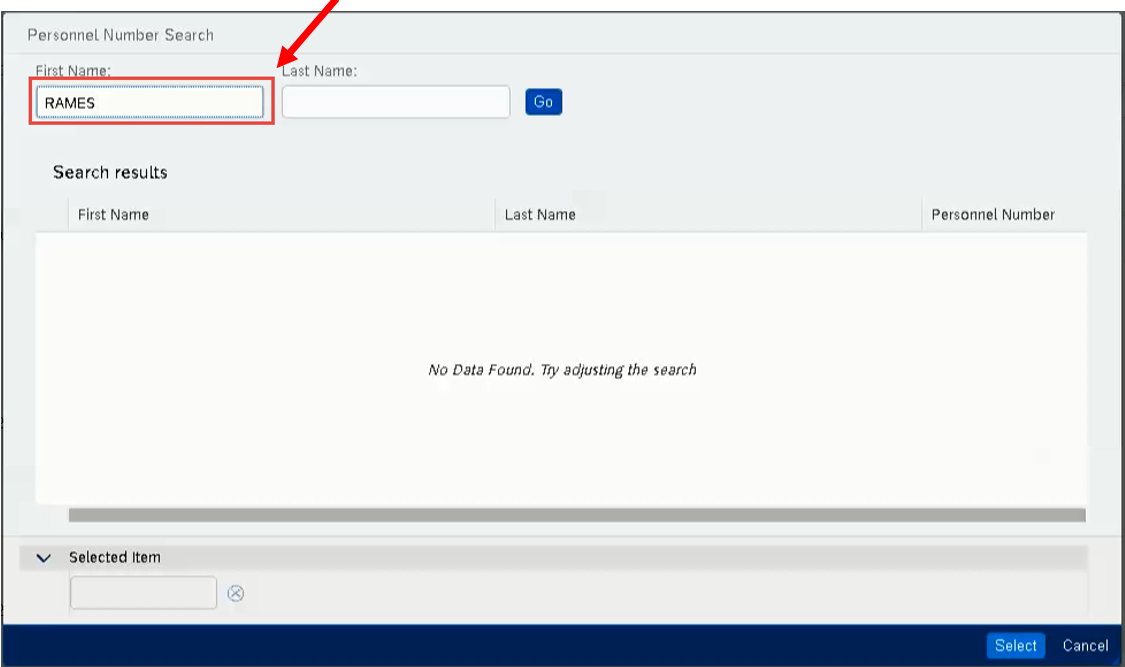 5.  Click

6. From the list, select the claimant.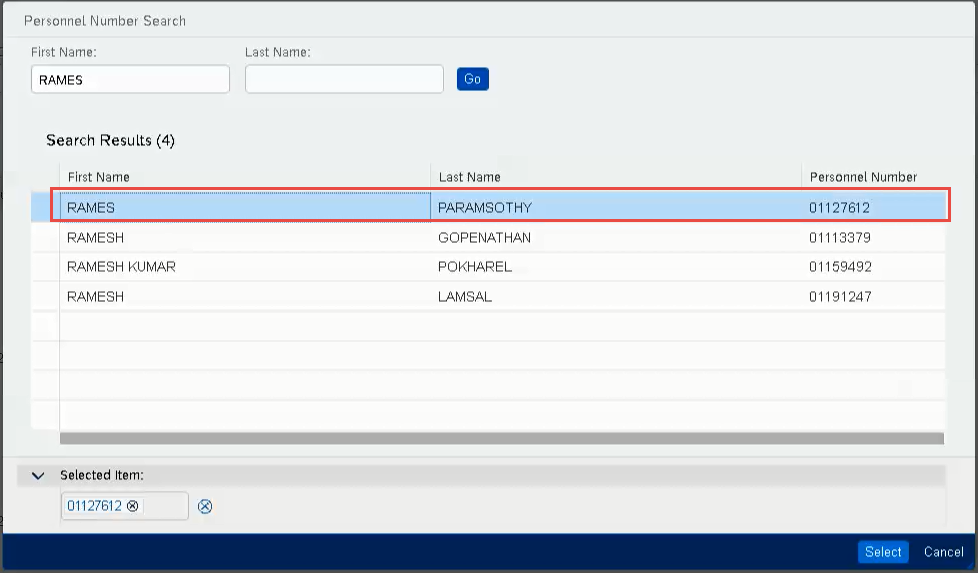 7. Click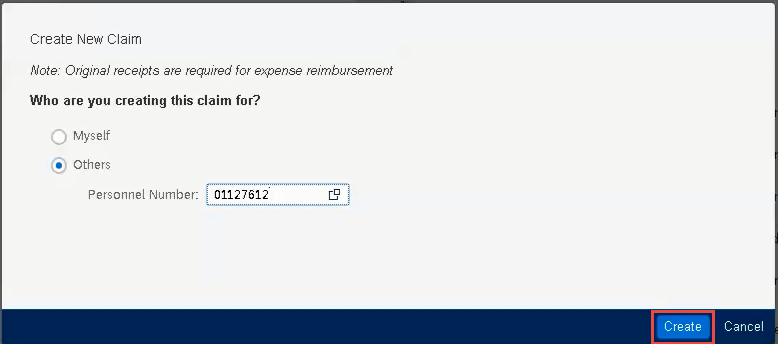 8. Click

9. The create claim screen will be populated with the claimant's departmental information. Proceed to process the reimbursement.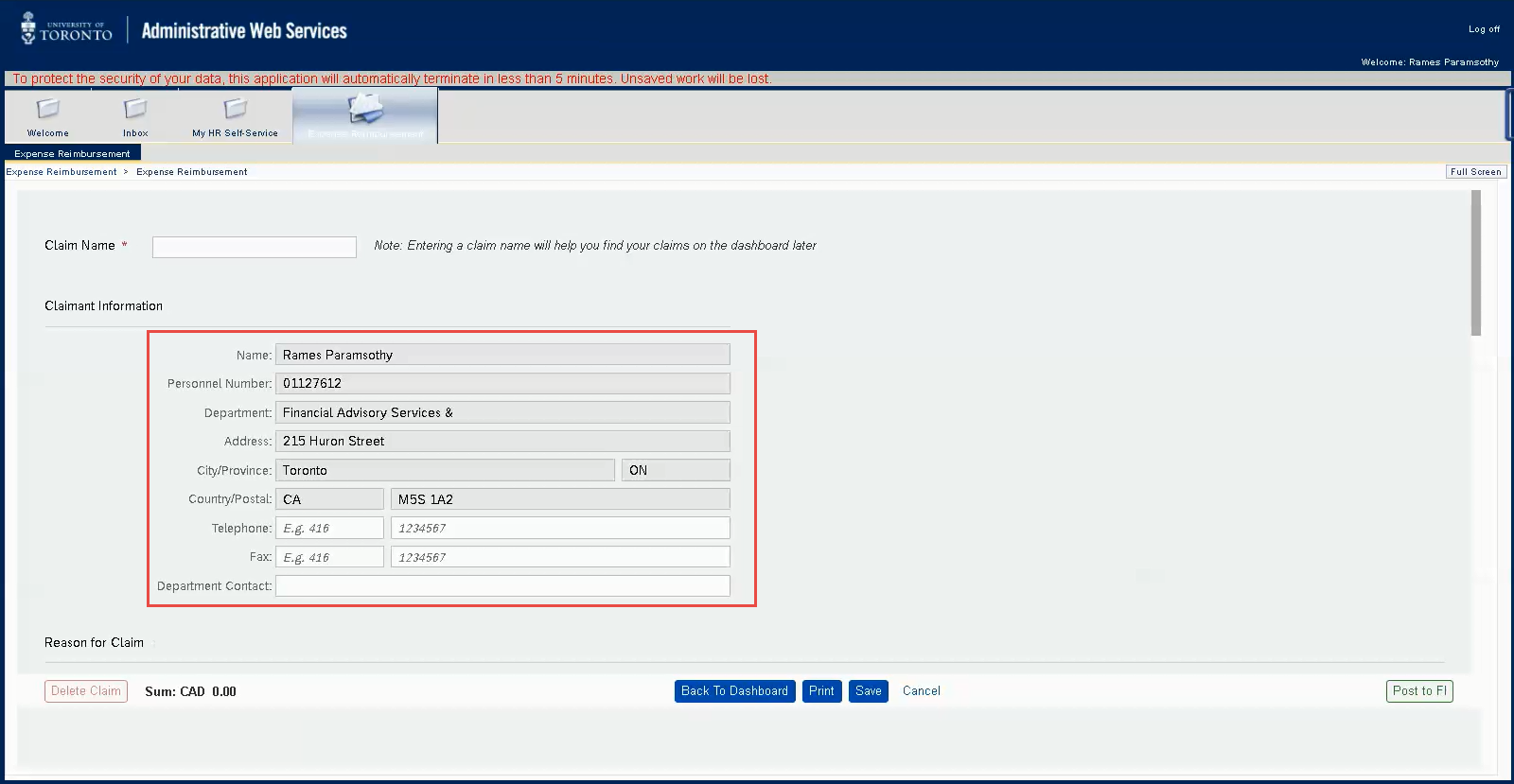 If you have any questions or concerns, please contact your FAST Team representative or email .
---
Last Updated: June 9, 2021