How to Print the Foreign Exchange Rate Conversion from the ERDD – Web Application
As supporting documentation for currency conversion rates used when reimbursing claimants, departments can print the conversion rates used in the ERDD – Web Application as backup. These rates are from the Bank of America, and are based on the previous business day, and can be located for future reference on AMS by following this reference guide.
This article will walk through how to print the conversion rates from the ERDD – Web Application.
---
Steps:
Click the Currency Exchange Tool in ERDD – Web Application.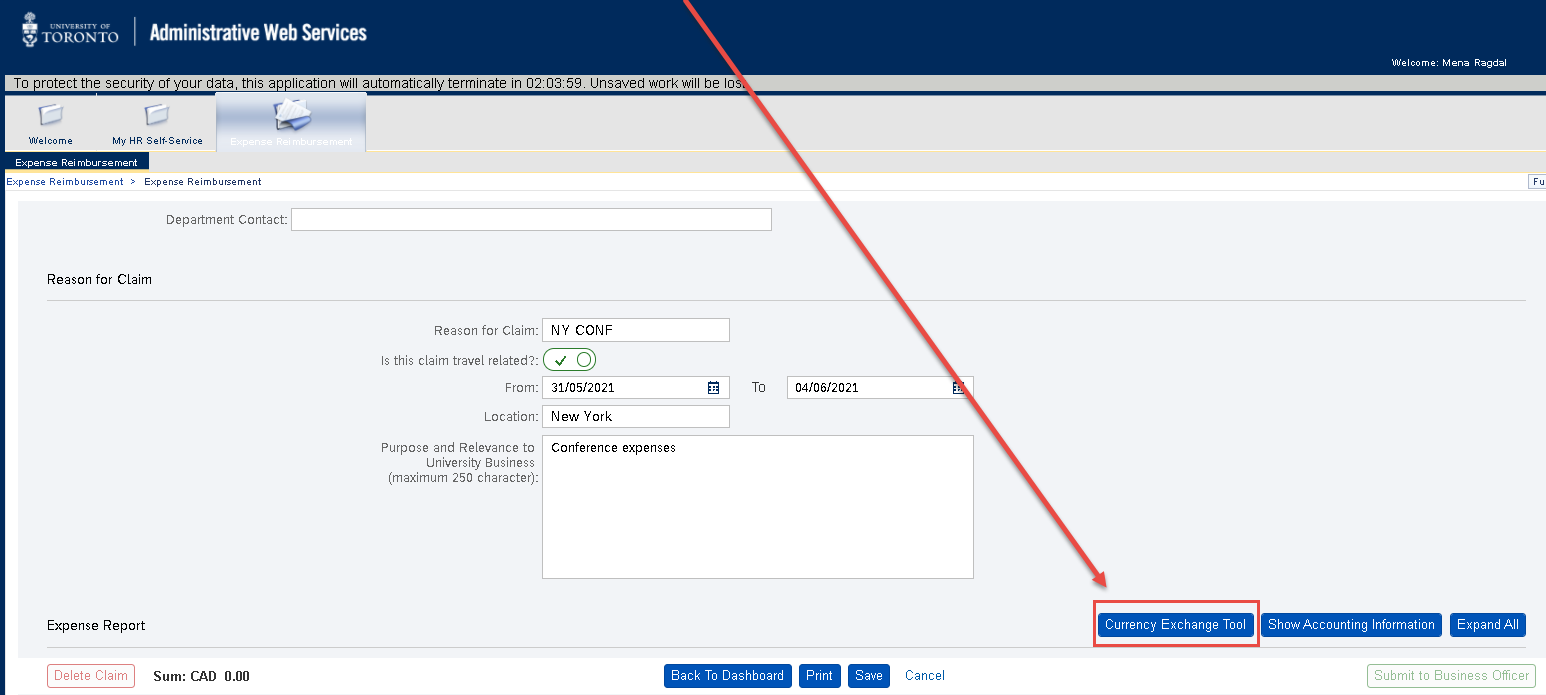 2. Enter the Date of Conversion for all applicable claim amounts.
3. Enter the Amount in Foreign Currency
4. Click Convert All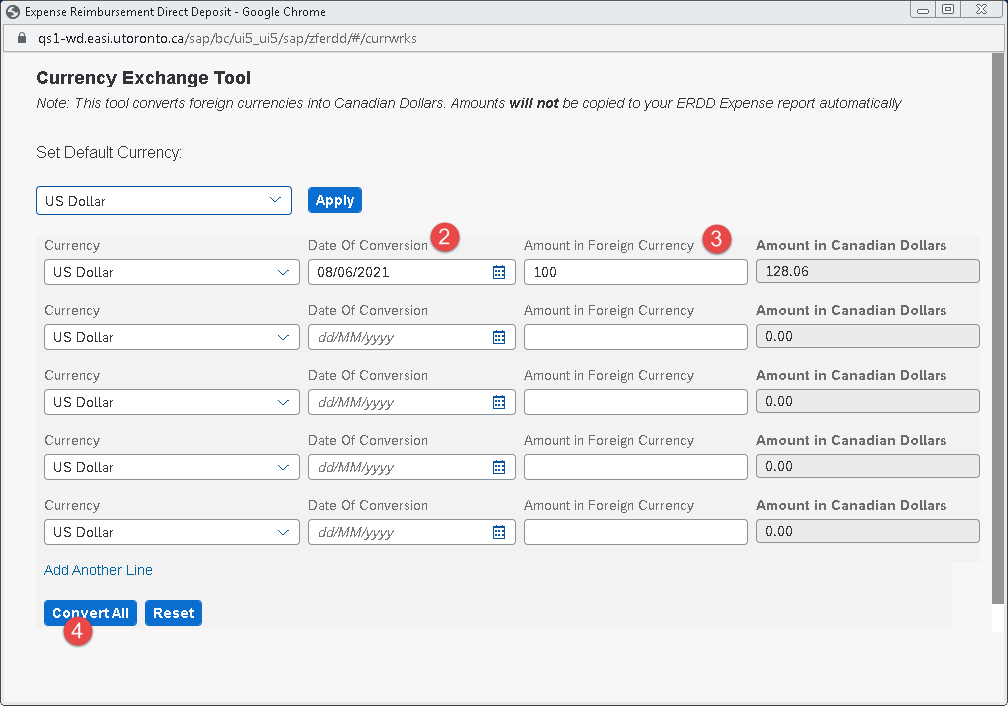 5. Right click on your mouse
6. Select Print from the drop-down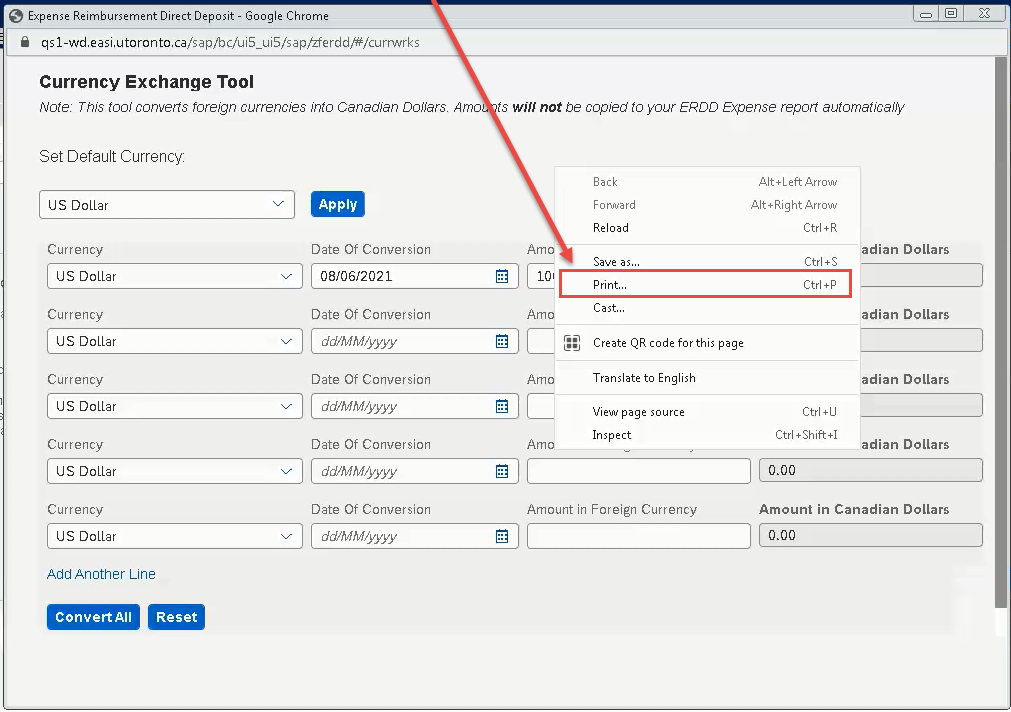 7. Select the Printer Type/Destination (e.g., Adobe PDF or an external printer)
8. Click Print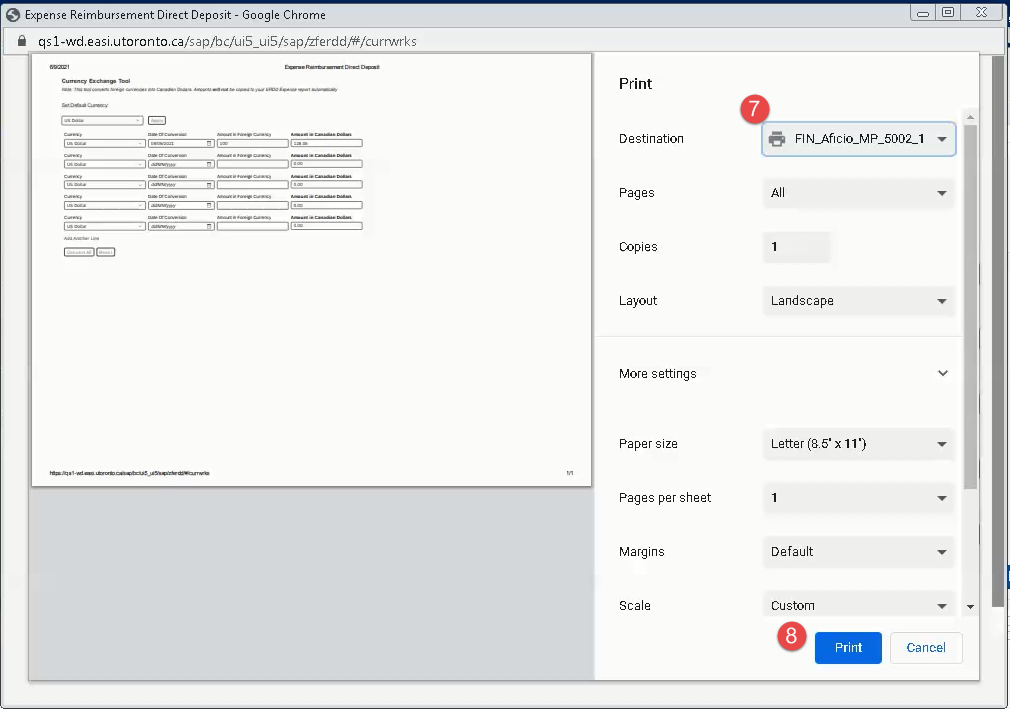 9. End of Procedure
You have successfully printed the foreign exchange rate conversion from the ERDD – Web Application. If you have any questions, please contact your FAST Team Representative, or email .
---
Last Updated: June 9, 2021