How to Search for Claims in the ERDD – Web Application by Partial Claimant Name
As a result of the new ERDD – Web application, users can now search for claims by a claimant's name. This page will demonstrate how to use the enhanced search feature.
Impacted Users: All staff who have FIS access.
---
STEPS:
Log into Employee Self-Service (ESS)
Click the Expense Reimbursement tab

3.  In the Claimant Name field, click the match code search button.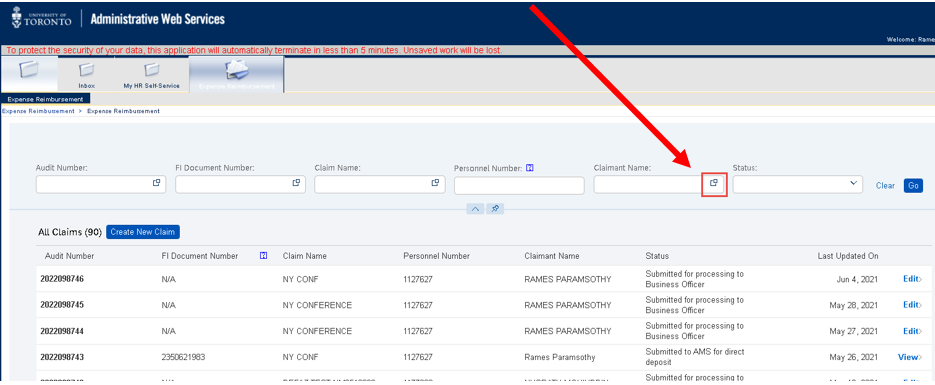 4. A pop-up will appear. In the Value field enter the claimant's partial name.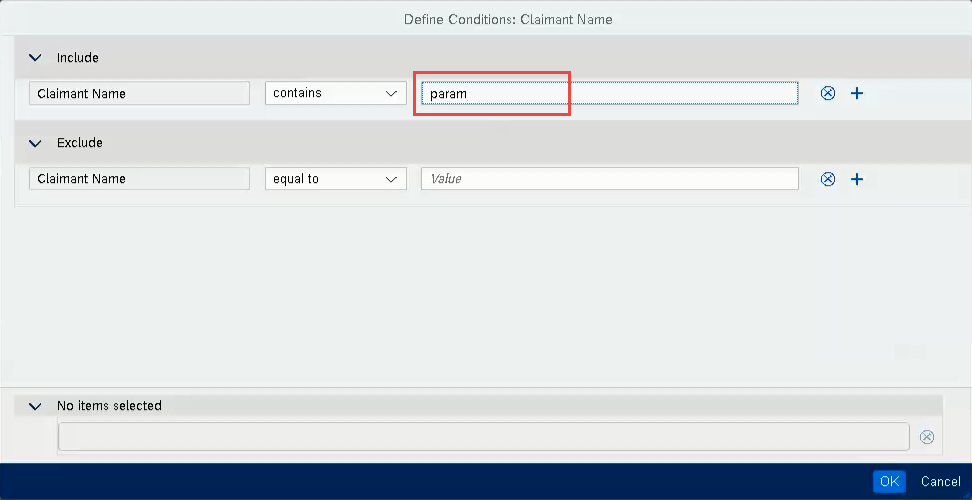 5. Click

6. Click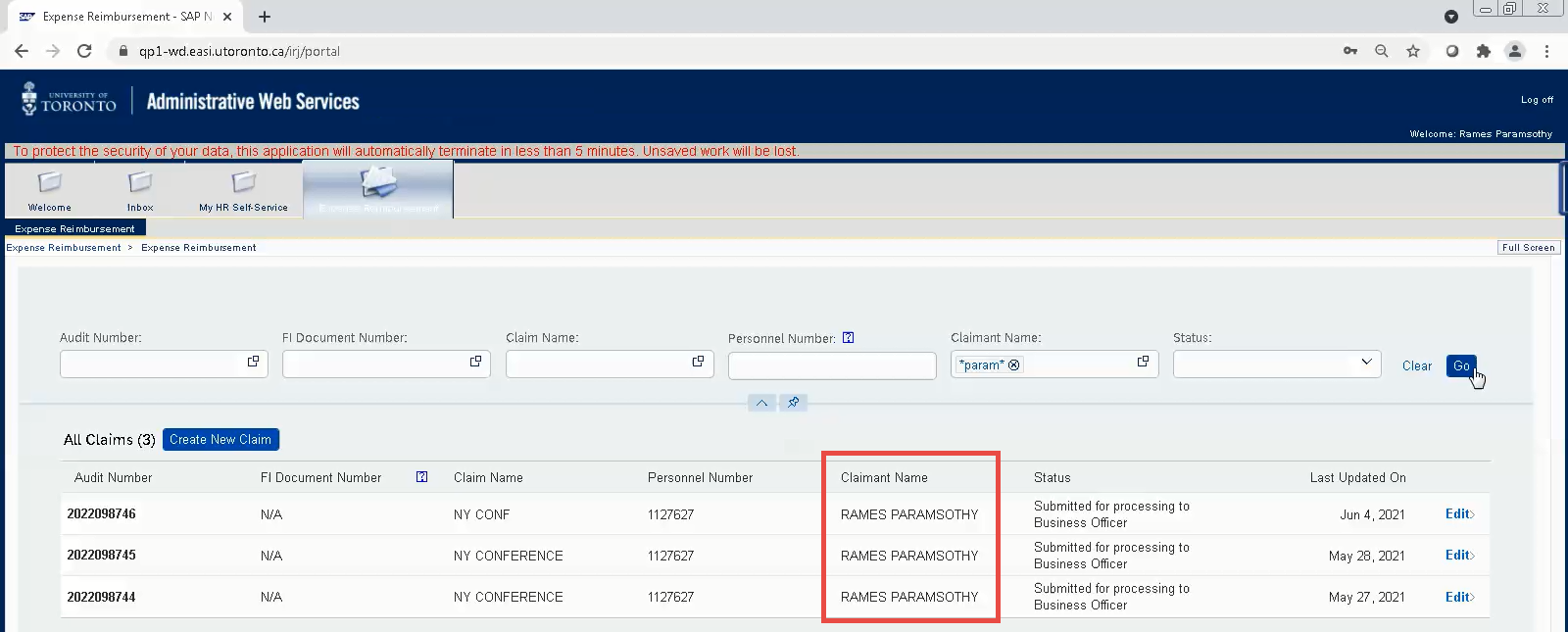 If you have any questions or concerns, please contact your FAST Team representative or email.
---
---
Last Updated: June 6, 2021