Can I use the Alternate Payee function with a Vendor Set up for EFT payments?
Many vendors/suppliers have been migrated from payment via cheque to electronic funds transfer (EFT) as part of the EFT Initiative.
NOTE: Read this article to learn how to find a list of EFT vendors in FIS to see if your vendor has been migrated to electronic payments.
When processing payments to EFT vendors, the alternative payee function (i.e. Individual Payee), which permits cheques to be occasionally redirected to a different address or specific individual, has been deactivated.
All payments to that vendor will be deposited into the corporate bank account that they have provided the university.
EFT Vendor (FB60 – Enter Vendor Invoice screen)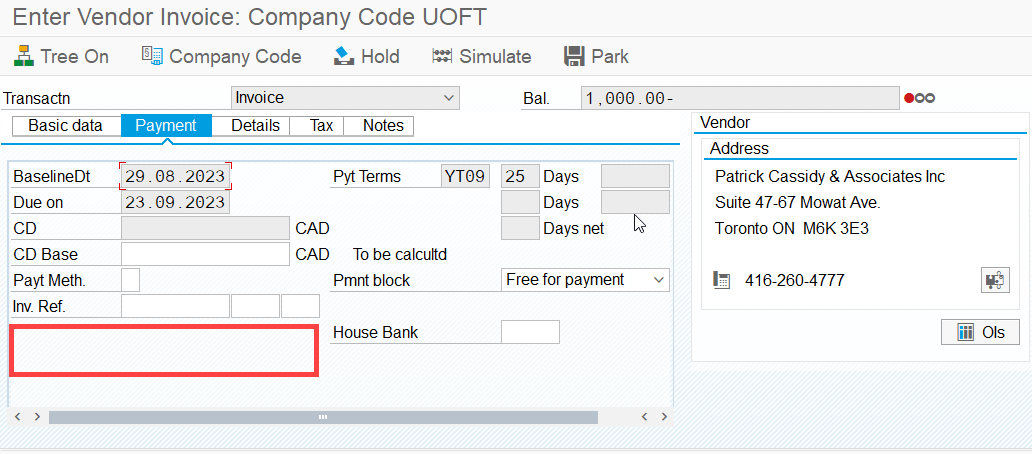 NON-EFT Vendor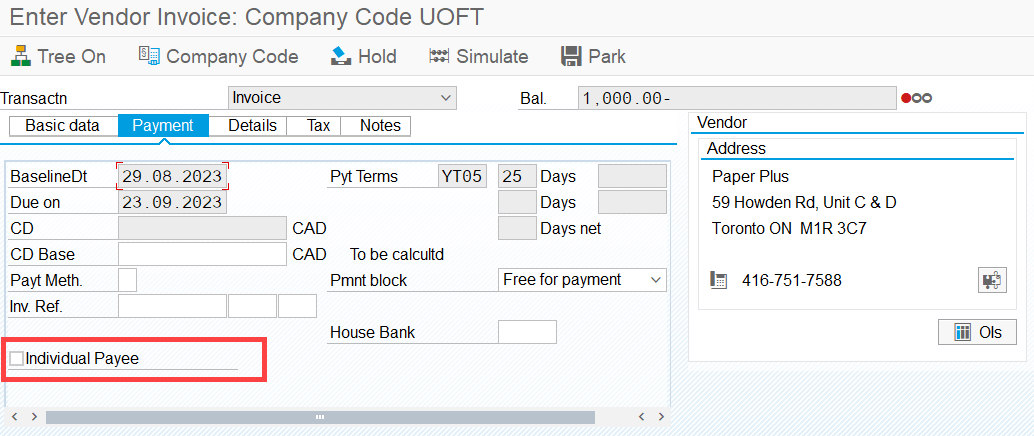 If you have any questions, please contact your FAST Team representative.
---
Learn More:
---
Last Updated: August 31, 2023