Outgoing Wire Transfers
Wire transfers should only be requested when all other payment options have been exhausted since they are time consuming for the Department to generate and approve, and for Financial Services to review and process.  Where possible and within the policies of the University, consider utilizing a departmental credit card.
In circumstances where a currency being paid to the payee is not their country's domestic currency, such as CAD$ to China, a wire is the most efficient payment method, as it is expensive to cash a foreign currency cheque.  Wire transfers are not to be utilized when the domestic currency of the payee can be paid by cheque or draft.  These would include the currencies available in FIS for cheques and drafts such as CAD, USD, EUR, GBP, JPY, HKD and SGD.
Only use F-Type payment method in FIS when a wire transfer payment is required for an Invoice Receipt (logistics module i.e. paid from a purchase order – 51 document) or Honoraria (using vendor number 990268).  When posting in FIS, the Department must modify the payment method to 'F' and include the vendor number and document number on the wire transfer form.
How to Modify the Payment Method to F
Steps:
Go to FB02 – Document Change (Ref. Guide | Simulation)
Enter the 51-series Invoice Receipt/Honoriaria document number.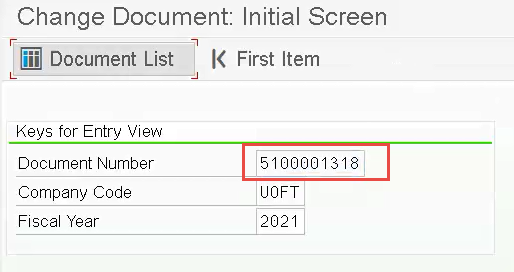 3. Double Click on line 1.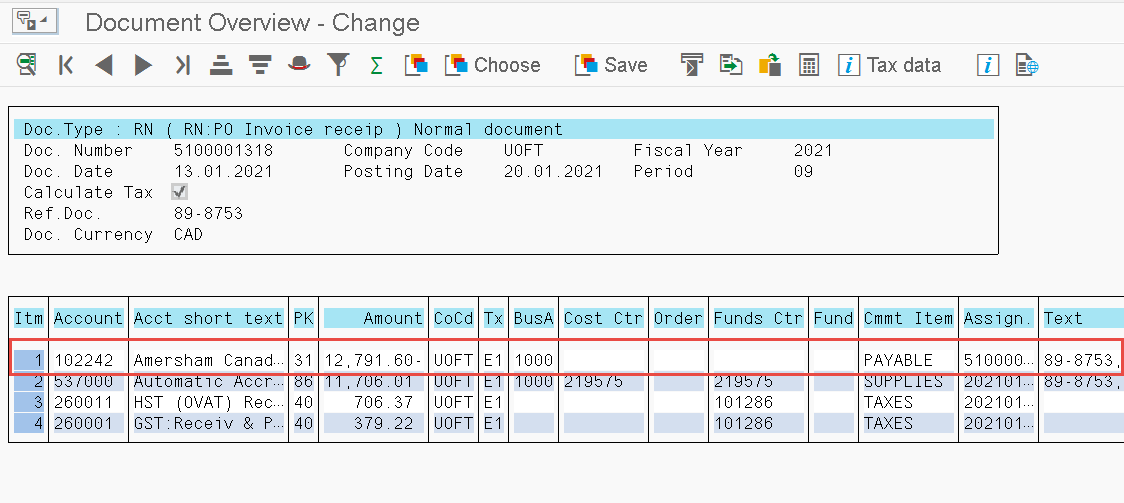 4. Enter "F" into the Payment Method field.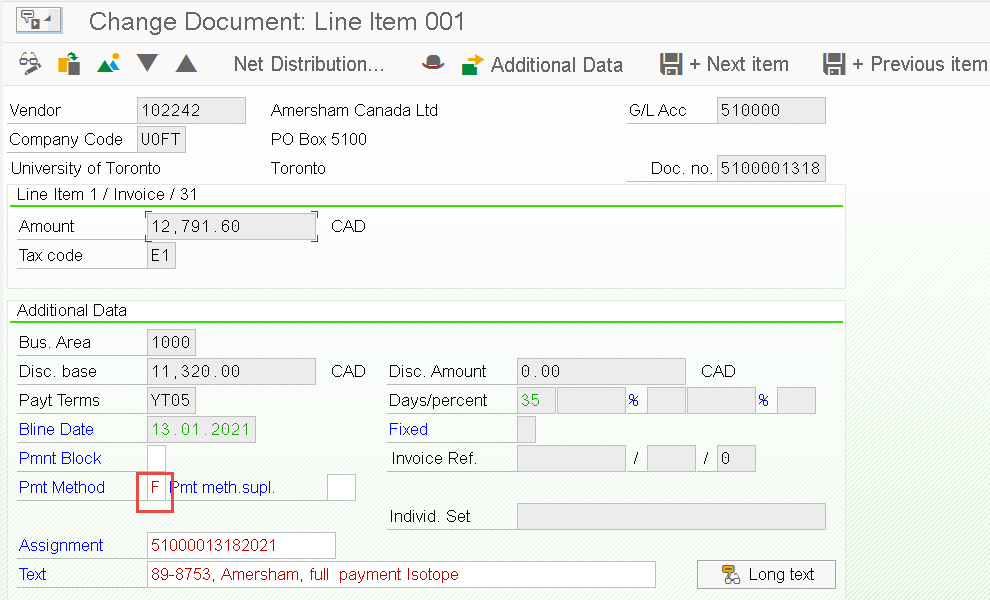 5. Click Save (
)
For vendor invoices, the Department does not enter the transaction into FIS. Completed Wire Transfers are entered into FIS by FSD Accounts Payable staff using the information that the Department submits on the Outgoing Foreign Payment Wire Transfer Request Form.
To assist with proper form completion and avoid unnecessary delay, please keep in mind:
The submitted form must be original form with approval signatures
Wires are acceptable when the currency being paid is not the country's domestic currency
Enter either the "Amount" or "CAD/USD" equivalent and the payment currency
If you have questions, please contact
---
Learn More:
---
Last Updated: June 14, 2023