Should you ever issue a cheque from the University of Toronto to the University of Toronto?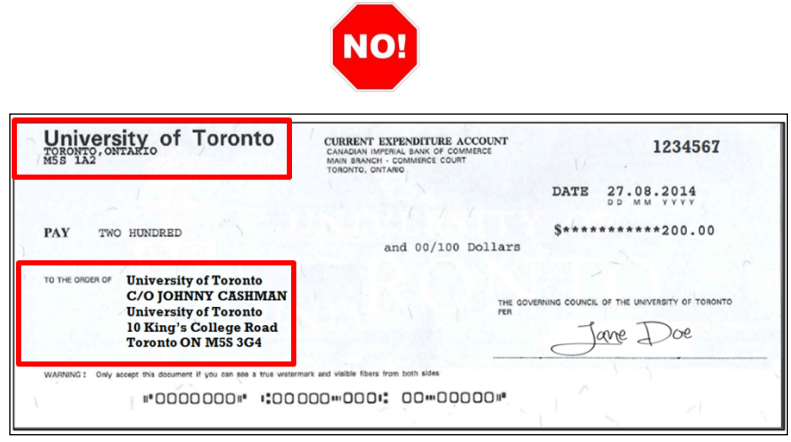 U of T departments do NOT pay each other via cheque as they would an external customer. There are NO CASH implications for the University, and all transactions can be processed using internal transfers.
What do you do if your department receives a cheque from another department?
The department that receives the cheque should:
Return U of T cheque to originating department.
Supply originating department with your FIS accounts to process the charge using the Internal Revenues/Expense Recoveries transaction.
The originating department will need to:
Request Accounts Payable to put a "stop payment" on the U of T cheque (see FAQ link below).
Reverse the document in FIS.
Return the cheque to Accounts Payable in the Financial Services Department (215 Huron St., 2nd Floor)
---
Learn More:
---
Last Updated: June 9, 2020